Return of the PUMA Mile: Mt. SAC Relays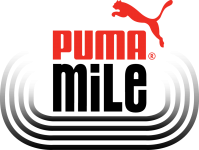 March 29, 2012
The Mt. SAC Relays is proud to announce the return of the PUMA Mile this year.
By Mt. SAC Relays
This popular crowd favorite is back but with a very special twist. The 'twist' being the goal of treating the always appreciative Mt. SAC Relays crowd to a sub-4 minute performance in the men's Mile and to an equally impressive sub-4:30 Mile on the women's side.
PUMA will be putting up $5000 in prize money to the first three finishers who cross the line under four minutes. First place walks away with $2500. Second place will receive $1500 and third place will pocket a cool $1000. The prize money distribution will be the same for the women's race and given to the top three women finishers who run under four minutes and thirty seconds.
If only two finishers break the magic money standard then the remaining money will be split between them. If only one finisher runs under the standard then he or she will receive the entire pot for that race. If no one dips under the standard then the prize money will not be awarded.
We hope you can join us on Friday, April 20 at 7:00pm when the assault on the 4 minute mile begins!
For ticket information call (909) 468-4050. Order on line at http://www.4tix.org