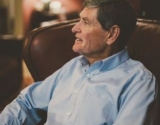 July 13, 2016
The challenge of Munich forced us to grow up very fast. We developed a whole new understanding of forgiveness.
By Jim Ryun for Vox.com
The first time I ran in the Olympics, I was a junior in high school. While my classmates were in school in Wichita, Kansas, I was competing in Tokyo.
When I...
Read More
comments