$200,015 LRC Running Warehouse World Championships Prediction Contest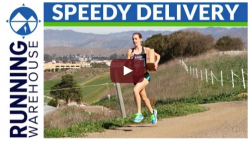 August 17, 2015
In the U.S., the 2015 IAAF World Champiopnships will be broadcast on NBC and Universal Sports beginning Friday night.
From LetsRun
View LetsRun.com event coverage.
The $200,015 LRC Running Warehouse Worlds Prediction Contest is ready for takeoff and delivery. The 2015 IAAF World Track & Field Championships start Friday night in the USA (Saturday morning in China) and our prediction contest is here to make Worlds way more interesting to watch. Thanks to Running Warehouse, Saucony and Molly Huddle we've got some cool prizes for our winners.
First take a minute to look at this video from Running Warehouse that actually features Worlds medal hopeful Molly Huddle and shows her delivering shoes.
Continue reading at: letsrun.com