LetsRun Previews USA Indoor Mile Championship Fields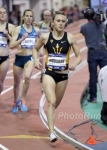 March 04, 2017
Merber, Blankenship, Gregorek, Soratos top men; Houlihan, Quigley, Schneider, Kampf lead women in Albuquerque
By LetsRun.com
For the pros, this weekend represents the end of the 2017 indoor track & field season (the collegians wrap up a week later at NCAA Indoors). With no World Indoor Championships to qualify for, the fields aren't as loaded as 2016, but there will be plenty of star power in Albuquerque: Cas Loxsom, Donavan Brazier, Clayton Murphy, Robby Andrews, Ben Blankenship, Evan Jager, Paul Chelimo, Ajee Wilson, Charlene Lipsey, Shelby Houlihan, Colleen Quigley are among the big names taking part.
We give you the need-to-know details about USA Indoors below before taking a closer look at the Miles below.
What: 2017 USATF Indoor Championships
When: March 3-5
Where: Albuquerque Convention Center, Albuquerque, NM
How to watch: The entire meet is live on USATF.TV +PLUS (requires subscription), except for the final two hours on Sunday (5:30pm ET to 7:30pm ET), which will be shown live on NBC Sports Network. NBC Sports Network will also air tape-delayed coverage of Saturday's events from 10:30pm to 12:30am ET on Saturday night.
Continue reading at: www.letsrun.com