Run a Mile with the Dogs This Weekend in Santa Barbara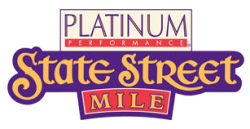 May 31, 2013
Santa Barbara-area runners have a chance to race with their best friend at Platinum Performance State Stree Mile, the unofficial world Dog Mile championship
By Duncan Larkin, Competitor.com
This Sunday, two-legged and four-legged runners will take to the scenic streets of downtown Santa Barbara to take part in the 14th Platinum Performance State Street Mile.
As part of the festivities is the "Dog Mile," which, according to event, is the unofficial canine championship for that distance.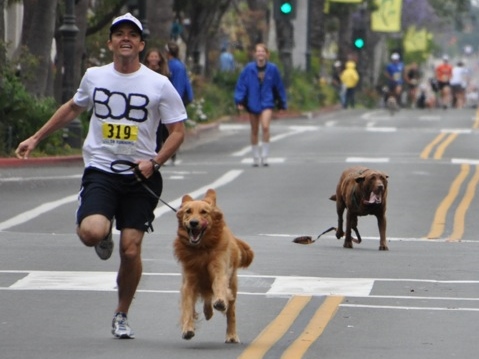 "The Dog Mile is one of the highlights of the Platinum Performance State Street Mile, and again, we expect some fast dogs with their owners, but all dogs and humans, regardless of pace, are welcome to run the mile on our point-to-point, gradual downhill course," race director Megan Rheinschild said.
Not surprisingly, there are course records for the dog mile. The men's mark is 4:22 held by Matt Johnsrud and Charlie, set back in 2008. Meanwhile, the women's record is 5:02 (Kasey Urman, 2012).
The Platinum Performance State Street Mile is the seventh stop on the inaugural Bring Back The Mile Tour.
For more information, go to: www.sbmile.com