State Mile Guide: #49 Alaska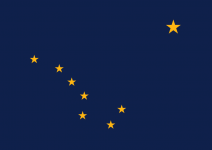 July 22, 2014
Date of Statehood: January 3, 1959
Capital: Juneau
Motto: North to the Future
Alaska is one of only a handful of states in which no native athlete has broken the 4 minute Mile barrier on its soil. Trevor Dunbar became the first Alaskan to break four, breaking the beam in 3:59.06 in Portland, OR on July 15, 2013. On Friday, September 13, 2013, Jack Bolas clocked the first sub-4 minute Mile on Alaskan soil with his 3:58.3 indoors at the Alaska Dome.
Petition Alaska School Activities Association (ASAA) to Bring Back the Mile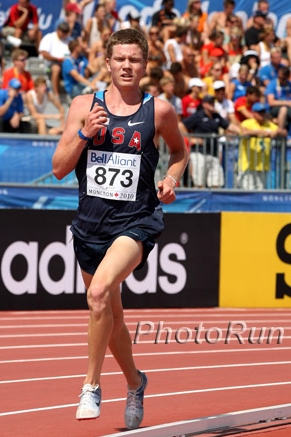 Trevor Dunbar competing for USA at the IAAF World Junior Championships.
STATE RECORDS
Alaskan Soil
Male: Jack Bolas, 3:58.3i, 2013
Female: Need - email us
Alaskan
Male: Trevor Dunbar, 3:59.06, 2013
Female:
i = indoors
BOYS:
Mile: Trevor Dunbar, 4:06.65, Kodiak HS, 2009
1600m: Trevor Dunbar, 4:10.78, Kodiak HS, 2009
GIRLS:
Mile: Kristina Smith, 4:52.20, West HS, 2002; Betsy Haines, 4:55.3, West HS, 1977
1600m: Kristina Smith, 4:55.89, West HS, 2003
JOIN BBTM
BBTM's state-by-state Mile guide is being produced to share the rich story of each state's history with the Mile, a distance regardless of age, gender or fitness-level, that everyone understands. If you consider yourself an Alaskan T&F sage and would like to help us fill out our guide, email milemaniac@bringbackthemile.com. We welcome your support and feedback!
REFERENCES