Young British Milers start to build on the Olympic legacy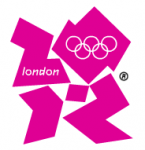 July 28, 2013
61st Emsley Carr Mile celebrates iconic distance at Sainsbury's Anniversary Games in London
By Simon Turnbull, The Independent
It has been one 'L' of a Legacy. While the 65,000 ticket-only guests raised a glass to the first birthday of the infant London 2012 Olympics, and to Jess, Mo and Co, there was a drop of considerably greater vintage to savour as the Emsley Carr Mile clocked up another milestone at the Sainsbury's Anniversary Games on Saturday.
The history of the race stretches back 60 years — all the way to a summer of royal celebrations. It was inaugurated in 1953, in memory of Sir Emsley Carr, long-time editor of the News of the World, and has been graced by the greats of middle distance running for six decades now.
The Emsley Carr Mile Trophy is a book bound in the same red Moroccan leather used for the Queen's Coronation Bible in 1953 and includes the names, times and signatures of every athlete who has taken part. The list of past winners includes ten Olympic champions and legends (Sebastian Coe, Steve Ovett, Kip Keino, John Walker, Said Aouita, Murray Halberg, Haile Gebrselassie, William Tanui, Venuste Niyongabo and Hicham El Guerrouj) and seven men who have held the Mile world record (Coe, Ovett, Walker, Filbert Bayi, El Guerrouj, Derek Ibbotson and Jim Ryun).
It was in some pretty hallowed footsteps, then, that young Jake Wightman was preparing to follow as he stepped into the cauldron of the 2012 Olympic arena and took his place on the start line. "And in lane six, Jake Wightman of Great Britain, European Junior 1500m champion," the stadium announcer said, as he ran through the 20-man field.
Continue reading at: www.independent.co.uk