Big River Running Festival of Miles: Stepping Stone to Olympic Dreams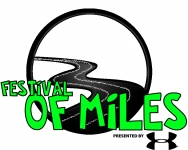 March 14, 2013
St. Louis Track Club Men's Mile champion could take home $4000, including $1000 meet record bonus; Leo Manzano's 2009 performance stepping stone for his 2012 Olympic silver medal
By Bring Back the Mile
ST. LOUIS - On a late May evening in 2009, a collegiate star and 2008 Olympian from the University of Texas stepped onto the St. Louis University High School track to race the Mile at the Big River Running Festival of Miles in his first full professional season. Three minutes and fifty-five seconds later, Leo Manzano had a new personal best, a Missouri state record and the third fastest time in the world at the time. Later that summer he would make the 1500m final at the IAAF World Championships. Fast forward three years and he would have an Olympic silver medal hung around his neck in London.
Since its inaugural year in 2008, the Festival of Miles (BBTM Tour 2013 event) has seen nine different athletes break the magical 4-minute Mile barrier, including top U.S. Milers such as Manzano, Jordan McNamara, Jack Bolas and Stephen Pifer. A community-centric event with an electric atmosphere creates an evening in which dreams can truly be launched.
"In 2009 the Festival of Miles served as a great opportunity to race some of our best from around the country and serve as a springboard for my professional career," said Olympian Leo Manzano. "It was a great thrill to be able to lower my Mile best and set a Missouri state record in such a fun and exciting atmosphere in St. Louis."
Building off this tradition, event organizers are placing more money into the elite athlete prize pool, including a meet record $1000 bonus in the St. Louis Track Club Men's Mile as well as a $1000 Battle of the Sexes bonus between the Speed Factory Athletics Women's 800m.
"It's exciting to be able to increase the financial opportunities for our professional athletes at the Festival of Miles," commented event director Ben Rosario. "These athletes always put on a great show for us and this year we'll also be doing some pre-meet appearances so the community can get to know them beforehand."
While the expanded prize purse is taking some of the headlines in 2013, event organizers continue to work on the primary mission of the Festival of the Miles - to support local causes with ties to the sport of Track & Field. The event started in 2008 as a way to raise money for the family of Brigette Schutzman, an athlete at St. Louis University HS, who had been badly injured in a car accident. They raised $8000 in that first year and now through the Festival of Miles Foundation have donated more than $30,000 to families in need.
Elite Athlete Information
Elite athletes interested in participating in the Festival of Miles on Thursday, May 30 can contact Ben Rosario (email) for more information. A $2300 guaranteed prize purse with $1000 for the race champion is available for the St. Louis Track Club Men's Mile.
2013 Charitable Cause Information
The Festival of Miles Foundation is currently accepting nominations for St. Louis based charities to be the primary recipient of proceeds from the May 30th event. Please contact Ben Rosario for more information and http://www.stlfestivalofmiles.com.
BBTM Tour 2013
The inaugural Bring Back the Mile Tour is a celebration of Miles coast-to-coast from Boston to Santa Barbara and points in-between. With a select group of Mile events from the professional level to the beginner, there is something for everyone. Visit http://www.bringbackthemile.com/tour for more information. Go Mile, America's distance!