Degefa, Johnson Win Inaugural TrackTown City Center Mile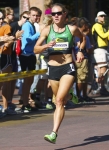 July 22, 2013
Mile road race and a cycling criterium take advantage of closed off streets in downtown Eugene
By Erik Skopil for The Register-Guard
On Sunday morning, Lauren Johnson, winner of the Butte to Butte race on July 4, won the inaugural women's TrackTown City Center Mile in convincing fashion.
Unlike her win in the Butte to Butte 10K, a distance she had never raced before, Johnson (right, Tess Freeman / The Register-Guard) was well within her comfort zone Sunday, leading from start to finish.
"It went by really fast," she said shortly after crossing the finish line in 4 minutes, 47.6 seconds.
"I have a lot of road Miles scheduled for this summer," she said. "This is the first one, so I just wanted to get out there and get a good warm-up race in."
Despite her experience running the Mile, Johnson had never competed in a race quite like Sunday's.
"There's not a lot of places that have races like this, where they shell off the streets for a day," Johnson said. "There were a lot of turns in the course so that just added another challenging element."
Still, her July 4 win remains the greater feat in her mind.
"I'd definitely say that the Butte to Butte, at least from my standpoint, was the larger achievement," she said. "It was definitely harder."
Juli Accurso was second in 4:55..2.
Ethiopian Di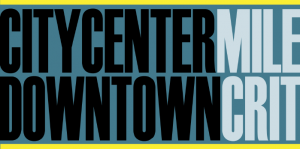 riba Degefa ran away from the 18-man men's elite Mile field, winning in 4:05.5.
The time was a personal best in a road race for Degefa and just five seconds off his goal of eclipsing the 4:00 mark, a time he's bested on the track multiple times.
"The first 400 meters, I was too slow," he said. "In the last 400 I started pushing to go fast. If I had a better pace today, I was hoping to run 3:59, 3:58. Anyways, it's good."
Degefa crossed the tape 19 seconds ahead of countryman Anteneh Woticha.
Degefa moved to Portland at the beginning of the summer, where he trains and competes for the Bowerman Athletic Club.
He finished third behind Galen Rupp and Dathan Ritzenhein in this year's Oregon Twilight meet 3000 meters.
Continue reading at: www.registerguard.com