Making the Most of Your Mile: 2018 Grand Blue Mile
April 18, 2018
Event again hosts USA 1 Mile Road Championships as well as BBTM Grand Prix #Tour2018 opener; Drake Relays event director Blake Boldon discusses 2018 fields, shares what's new for this year and more!
By Bring Back the Mile
The USATF 1 Mile Road Championship returns to Des Moines for the second consecutive year and it also marks the second year of Franklin P. Johnson Drake Relays Director Blake Boldon's reign. The Grand Blue Mile Street Run, set for Tuesday, April 24, also opens the Bring Back the Mile Grand Prix Tour 2018, boasts a prize purse of more than $30,000 and with 3,000-plus participants toeing the line is the third largest competitive Mile in the country.
The Tuesday evening Mile once again welcomes one of the strongest fields of the year headlined by 2012 Olympic silver medalist Leo Manzano, Garrett Heath & Riley Masters on the men's side and defending champion Katie Mackey, Brenda Martinez & Shannon Osika for the women. Mikey Brannigan, 2017 Team USA's Male Paralympic Athlete of the Year and 2016 Rio gold medalist, will also be making his USA Open Championship debut.
We sat down last year with Blake ahead of his first Drake Relays and in what might become an annual conversation with one of our favorite interviews, discussed what's new, promoting a healthier Iowa and what keeps him up at night in year two.
BBTM: You called your shot last year in saying a sub-4 Mile could be run on the Grand Blue Mile course and Clayton Murphy came through with a new event record of 3:59.96 (officially 4:00 for a road Mile).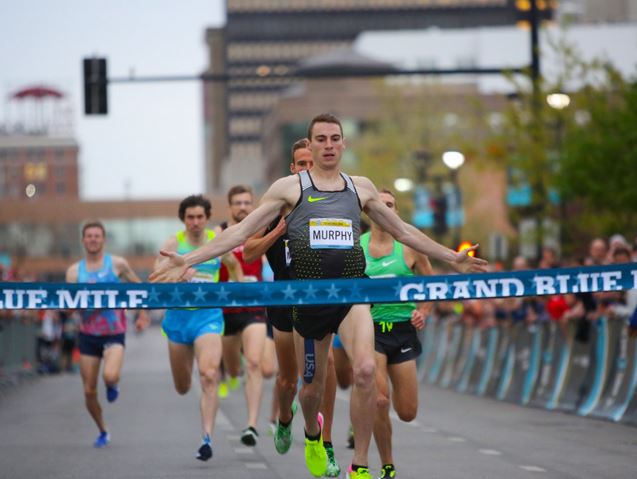 Boldon: And Clayton came. He was in top form last year, but I'll tell you what, he gave a wonderful effort, but he did not run his fastest race that day. If you recall, the fans of the Mile remember, he was fresh off anchoring Team USA down at World Relays, with an unbelievable finish beating the best 800 meter runner from behind. The best 800 meter in the world.
He did that and I'd have to look at my exact timeline, but on Sunday, I think, flew pretty much through the night, got to Des Moines on Monday. Had only had a few hours sleep, slept one night, and then came back and ran sub-4. Incredible performance, exciting. And over a top class field, when you have guys like Riley Masters and Garrett Heath. It's going to be exciting to see a very similar field this year.
What do you have in store for the fans this year?

Well about the field this year, it is going to be thrilling. I think we're sitting at 16 sub-4 minute Milers, at least 10 have run faster than 3:57. So we're talking about just as a deep of a field. And really, the way it's shaped up this year, I don't know if there's a clear favorite. We certainly have Riley Masters, who had a great run last year as the runner-up. Pat Casey, who has also placed in the top three here. Garrett Heath, who's a world class athlete, and a top competitor. Leo Manzano, who, he had a decade where he was in the top three at every USA Championship for 1500 meters, every single year! Still competitive, ran a lifetime best indoors for 800 this year.
On to the younger guys, Henry Wynne & Izaic Yorks, they both ran blazing fast indoors this year, and if they look to the outdoor season, it may be their chance to get a first U.S. title. And again, on that men's side, another one that we're excited about, we're going to be talking a lot more about here, not just in Des Moines, but I think across the country in the Mile distance, is Mikey Brannigan. Young guy with a really compelling story, the 2017 USOC Paralympic Athlete of the Year. Who is also a sub-4 minute Miler. And this is his first USATF Championship. There's probably any one of about a dozen guys that could win it.
On the women's side, we're thrilled to have the defending champion, Katie Mackey back. Last year, she wasn't a huge upset, but it was a surprise winner. A lot of folks had really pegged Shannon Rowbury, who is an American record holder, a tremendous athlete. Kind of picked her as the odds-on favorite. Here came Katie Mackey and lit it up, and had a fantastic race to win her U.S. title. Then, look what she did indoors this year. You know, going to Worlds and having a tremendous season. So we're happy to have her back. And then another athlete that we're happy to have return to Des Moines, who's world class, she's got a medal from the World Championships in the 800, is Brenda Martinez, she's going to be here.
So up-front, and then Shannon Osika, who finished third at the USA Indoor Championships in the 1500, has done very well over the Mile distance. It's a loaded field, but it'll also be our biggest women's field in a long time. Without a World Championship on the track this year there's been a high demand with the men and there's just an unprecedented interest from the women's side. I think our field will balloon upwards of 20 athletes. Which, for a road Mile for women, that's pretty extraordinary.
The Road Races are entering their 50th year and the Grand Blue Mile celebrates its 9th edition. It's become an avenue for driving health & wellness in the state of Iowa as well.
Yeah, so we've got a big week of events. The 50th Anniversary of our road races, which are our 5K, 10K and half marathon will be on Sunday, April 22nd. The Grand Blue Mile, is its own special entity, enters its ninth year on Tuesday, the 24th. It really has become part of the cultural landscape of Des Moines. The whole city has really come to celebrate it.
Last year, our presenting sponsor, Wellmark, came up with this great idea to partner with an organization called the Healthiest State Initiative. Started several years ago, in an effort to make Iowa the healthiest state in the union. People from Santa Barbara, California, or New York City think of Iowa, they probably think of corn dogs, pork tenderloins and a state fair. But here in Iowa, you know, the cycling community is robust, the running community is healthy. The Grand Blue Mile, with the support and leadership of Wellmark, came up with last year a contest for the municipality in central Iowa that has the highest per capita participation in the Grand Blue Mile receives a $10,000 grant back towards built infrastructure in their community. And that is infrastructure specifically to get kids healthy and active.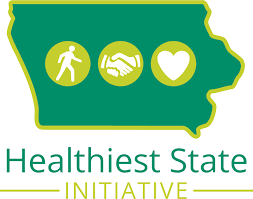 So last year, the city of Urbandale won, they used that $10,000 to build some playground equipment along a bike path in suburban Des Moines. And so it's every municipality in the six county area, here in central Iowa. And it's really become exciting, and it's given us a new shot in the arm here, as we head into our ninth year.
I'm glad you brought that up. It was a great concept when you launched it last year and I love that it's continuing.
In fact, year one, it certainly was a big success for the Healthiest State Initiative, and Wellmark, and Urbandale. We call the effort the Set the Pace Challenge. The more years the Set the Pace Challenge takes form in central Iowa, I think, the more it will continue to engage all of the municipalities, the suburbs, the neighboring small towns, to really get involved with our event.
What new elements can participants look forward to this year?
One of the things that we're happy about this year is, we've updated our course. We had a course that had stayed the same for a number of years, four, five, or six year maybe even. And it was, as I said last year, it was a fast course, it was a good course.
But what it did do was it created some unnecessary congestion in downtown Des Moines, impacting the the Transit Center for the Des Moines Area Regional Transit Authority, so DART, the bus system. Our finish remains the same, right at the front doors of Wellmark, and right at the increasingly iconic Des Moines art sculpture garden; right in the heart of downtown. We did however move the start line back to the Meredith Corporation, which is just a couple blocks west. That also means that our turn back to the finish is farther west, alleviating traffic.
But Meredith, for those that don't know, they're a wonderful corporate community partner here in Des Moines. They recently acquired Time, so they have, in their historical portfolio Better Homes & Gardens, and a number of publications including Sports Illustrated and many others.
We'll be starting from their campus and ending at Wellmark's campus. What makes it kind of a neat thing is, that our elite athletes, at the USATF 1 Mile Championships, will get an opportunity to be hosted there. That's where we'll really allow them to have some privacy. And you know, of course, warm-up area, leave their gear, do that kind of stuff right before the start of the race.

This course change and partnership with the Meredith Corporation speaks to the thoughtfulness the Drake Relays committee puts into each event's elements. Speaking of keeping things fresh, while this isn't a 1 Mile event, I'd be remiss if I didn't bring up the big 2 Mile announcement with one of our favorite Milers, Jenny Simpson.
One of the things we ask ourselves every year is what does the city, what do our track fans, what does the sport want to see? What then can we provide them?
Jenny Simpson has ties to central Iowa, family here in Hamilton County, up in Webster City, Iowa. So I think it's a two-way adoption of sorts, where she's really adopted Iowa as a home state, even though she lives in Colorado, and went to high school in Florida, but really feels some sincere roots here, and sincere connection to Iowa. And if she's adopted Iowa, well Iowa has certainly adopted her. The fans here love Jenny, the media here loves Jenny. I mean truly, there's not very many cities in a media market that's in the top 100 where they are talking about a women's Miler. I mean, that happens in Des Moines, and it's Jenny Simpson that they're talking about.
When we start thinking about Jenny's participation and what we're going to do with the women's middle distance this year, that's a tough nut to crack. How do you get people excited? Because, well we've seen Jenny win here five times. She's won in races that had rabbits and she's won tactical races. Her meet record is incredible here. We've seen her do a lot of special things here in Des Moines. When she was a CU Buff, she set a stadium record and she set a collegiate record when the NCAAs were hosted here. So, what haven't we seen her do? That's really the question that I try to answer. And it's like, well, we haven't seen Jenny set an American record. Then, when we look at the track, and the history of the Drake Relays, this is our 109th running of the Drake Relays presented Hy-Vee. We have never, not once, run a 2-Mile for the women. So it's a really cool, neat thing to revisit history, but do it for the women here at Drake Relays.
Whether it's 2 Mile or the Mile, one of the things we hear often is, women just don't have the opportunity to run those distances like the men do. And they want to. Jenny has been a nice supporter of Bring Back the Mile and has lent her support to push for more Mile related events.
You are also welcoming Mikey Brannigan to the Grand Blue Mile and Drake Relays. You know, there's a lot of attention with him right now on being the Paralympian U.S. Athlete of the Year. What he did in Rio was incredible. What, maybe at the least the general public might not be as aware as the track & field community is, is he had the outright New York 3200 meter state record. 8:47 guy, incredible athlete, can go toe-to-toe with any professional track & field athlete out there. He's very young at 21.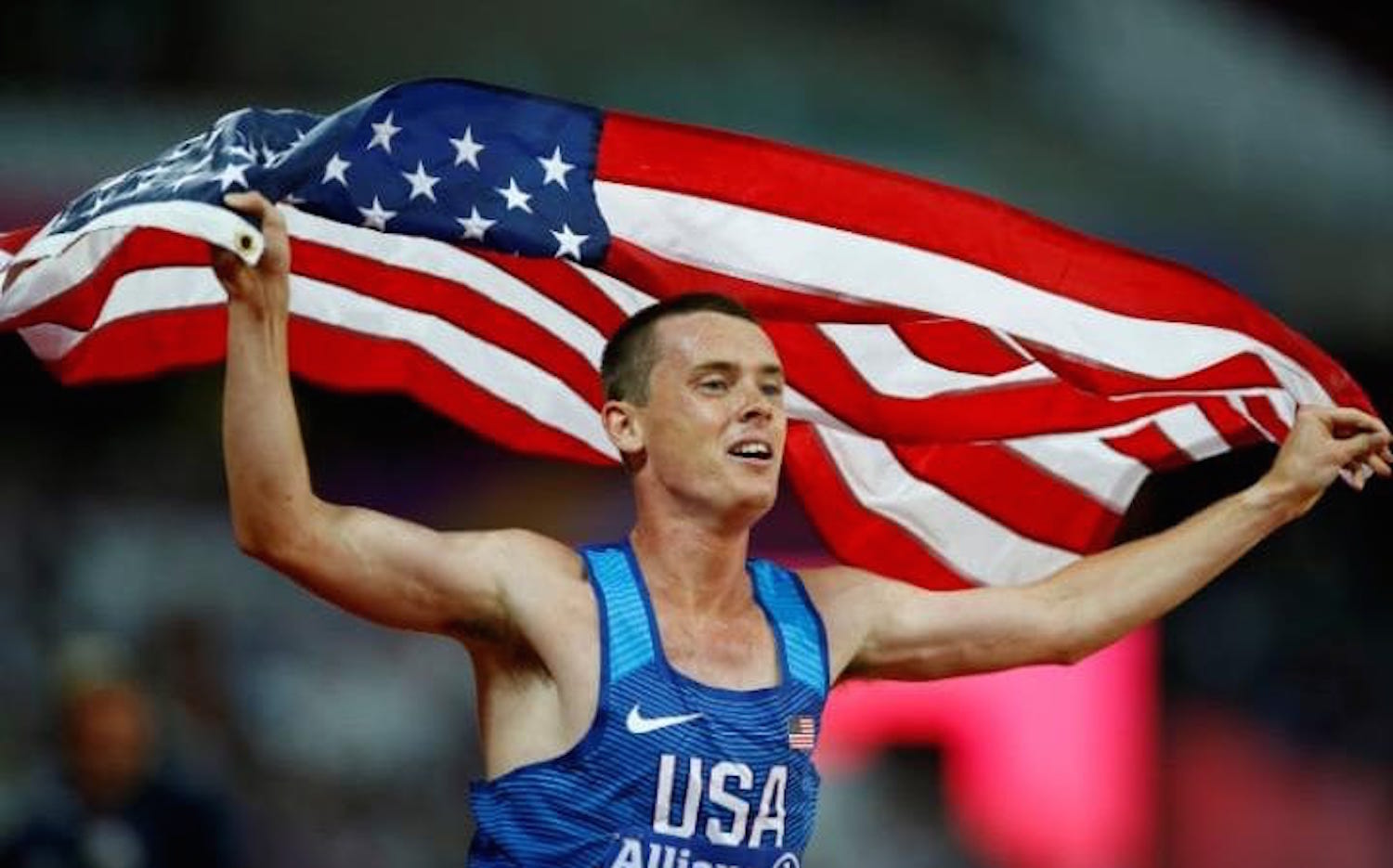 For you guys to be hosting him for his first open USA Championships... as a Miler yourself, to have somebody like that in the field, what does that mean to you? Not just as a relay race director, or the director of this race, but as a competitor, seeing somebody like Mikey do that, what does that mean to you? What do you think about?
You know, it's another one of those moments where, in my professional role, it's humbling to have the opportunity to allow that. And to facilitate it. Not just allow it, but to support it, and give him the opportunity to line up alongside athletes that I look up to. Like Garrett Heath and Leo Manzano, and many others. And it's great, it's cool. Because I've looked up to for many years, since I was competing alongside them, I've looked up to those guys. And really admired their accomplishments. But now, I get to admire them as humans for how they're racing Mikey, and bringing him into the fold, and seeing him as an equal, and a peer, and a competitor. And nothing other than that.
And I think that's really one of the special things about our sport altogether. Whether it's nationality, it's socio-economics, it's advantages in life, challenging circumstances, once you're on the track, it's just competition, and it's just running. And the same is true for these road Miles. So it's a really special thing to be a part of.
Mikey Brannigan is also going to come to Drake Stadium and run in the Pat Devee Invitational Mile. So he's been accepted, and we're thrilled to host him for the USATF 1 Mile Championship, but he has in mind to not only compete for his first USA Championship, but also, he's going to come with an eye on the Paralympic world record for the Mile, and to set it in Drake Stadium. Which, we're thrilled to do. That field, you know we haven't determined the exact pace that the pace setter is going to go, but it's going to be wild. We have an eight-time NCAA champ Lawi Lalang is going to be in the field.
Again, Olympic silver medalist Leo Manzano. He'll come back from Grand Blue Mile, but it's stacked. One of the names that I'm most excited about, in addition to Mikey, and Lawi, we're going to see Drew Hunter coming to Des Moines for the first time. He's a kid that, I think, has probably a whole decade worth of world class running ahead of him, as he just gets started. And we're thrilled that he's going to do it here. And then, another guy who's a little less known, but has a breakthrough after he was here in Des Moines a year ago, Daniel Herrera. He went last summer in June, and ran 3:56.13 for the Mile. I haven't seen it be ratified yet, or acknowledged by the Mexican Federation, but I believe that could be a Mexican National Record.
He's coming to take another crack at that. So we're looking at a handful of guys that are going to try to get in that 3:55 range. So, of course, nothing's guaranteed, just like Jenny's American record attempt. But that track Mile field is stacked to the gills, including the guy with local interests, who's got a World Championship medal of his own, Erik Sowinski.
A former Iowa Hawkeye, still trains locally over in Iowa City. That dude's going to take a crack at it. He's never been under 4, but if there's one guy who can, it's somebody who's got a medal from the World Championships for 800. So, that field, from top to bottom, is just going to be really fun to watch.
Yeah, I sense that there's just such good energy right now, with the Mile distance. Even the Commonwealth Games, they're looking at bringing back the Mile for the Commonwealth Games as a way of sort of generating connect-the-dots with the general public. Again, it's one of those carryovers that's not going to go away. It's still an IAAF and USATF record distance, and it's just wonderful that you guys are doing that on the track as well.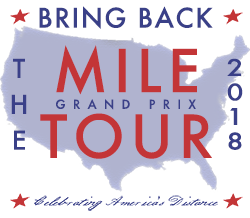 Last question before you run, from a meet director's perspective, a relay director's perspective, year two, what is keeping you up at night now, in your second year? That you worry about, that you could, at least, let other meet directors and race directors say, "Hey, we all think about this stuff." What comes to mind now? What are some of your biggest worries? Or a challenge that you face that you're always looking to improve, or overcome?
For us, right now, the biggest challenge is, I don't think unique to the Drake Relays and I'm not talking short term. Like, tonight, when I lay down, it's not the thing that keeps me awake tonight. But it's the thing that is ever-present and a concern that we need to deal with head-on, is the changing dynamic of college athletics. The resources that the Power 5 Schools have, and the effort that is being made to re-shape the nature of Division I competition. And this is all sport, we've seen itself really take form in track & field, very significantly, in the last year, or year and a half.
So, as a world class meet that had an emphasis on the university division for a century, we want to stay true to our identity, and our core. And to continue to partner with the best collegiate athletes, the best American college coaches, or university coaches that are based here, in the U.S. And to make sure that our meet fits with our needs. And to make sure that our meet stays on their meet calendar for the next decade, or next century. And that's our biggest challenge and not just for the next couple weeks.
Well that's a topic, I think, for a whole other interview. And I believe one of the most interesting and critical challenges, that the track & field community faces right now. So I appreciate that you brought that up.
Thank you, Blake, and good luck to you & your team next week.
Thanks, David.