Nick Willis is peaking at just the right time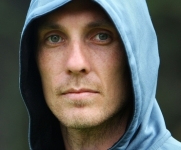 June 24, 2014
"But missing a chance to break the 3:50 barrier would've left me frustrated. It feels like part of my career is now complete."
By Andrew Alderson, The New Zealand Herald
Nick Willis has seldom been in better form, delivering three of his finest athletics achievements in the last six weeks.
On May 15, he ran a personal best 13:20.33 seconds in the 5000 meters, an event he will contest for the first time at the Commonwealth Games.
On June 11, he became the second New Zealander, after Sir John Walker, to break the 3 minute, 50 seconds barrier for the Mile when finishing second at the Bislett Games in Oslo.
On Tuesday, he shaved 0.58s off Walker's 31-year-old record for the 3000m at Ostrava in the Czech Republic, clocking 7m 36.91s.
Adding to a bulging curriculum vitae is one thing but more significant is how Willis has done it. The 31-year-old looks close to matching the form which saw him cannon to the 2008 Olympic podium in the 1500m with a silver medal.
One example came during the race Willis described as a "bucket list achievement", running 3:49.83 for the Mile. He looked serene settling into the pack to conserve energy and avoid spikes.
Continue reading at: www.nzherald.co.nz