Past Champion Kampf, 2013 Runner-Up Sifuentes Return to Medtronic TC 1 Mile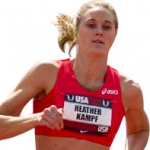 April 07, 2014
Pair to race for potential $15,000 payday for victory and course record; second stop on Bring Back the Mile Grand Prix Tour 2014
ST. PAUL, Minn. – Heather Kampf, the 2012 Medtronic TC 1 Mile champion, and 2013 runner-up Nicole Sifuentes, a London Games Olympian for her native Canada, are the early headliners for the 10th Medtronic TC 1 Mile set for Thursday night, May 8 in downtown Minneapolis, Twin Cities In Motion has announced.
Kampf (above right), a Minnesota native who starred for Rosemount High School and won an NCAA 800 meter title for University of Minnesota, hopes to improve upon her third place finish at last year's event. The Team USA Minnesota runner who resides in Minneapolis has left footprints on all three steps of the Medtronic TC 1 Mile podium in her career, finishing runner-up at the event in 2011.
Sifuentes, a University of Michigan alumnus, lost an apparent victory in the final strides of last year's race owing to the perfectly timed kick of winner Sarah Brown. Sifuentes, a Winnipeg, Manitoba native, ran 4:34.4 on the Nicollet Mall course in 2013, just a tenth of a second behind Brown.
"We're pleased that Heather and Nicole will be back on our starting line again this year," Twin Cities In Motion executive director Virginia Brophy Achman said. "We always enjoy welcoming former champions like Heather back to the event. We're glad Nicole is eager take on the course and the competition again after coming so close last year."
A men's and women's combined prize purse of $25,000 awaits the professional fields at this year's race. Race winners who better the existing course records will earn $10,000 in addition to the winner's prize of $5000. Sara Hall holds the women's course record of 4:30.8 set in 2011. Last year's men's champion Nick Willis, a 2008 Olympic 15000m silver medalist who returns to the Medtronic TC 1 Mile this year, holds the men's mark of 3:56.1.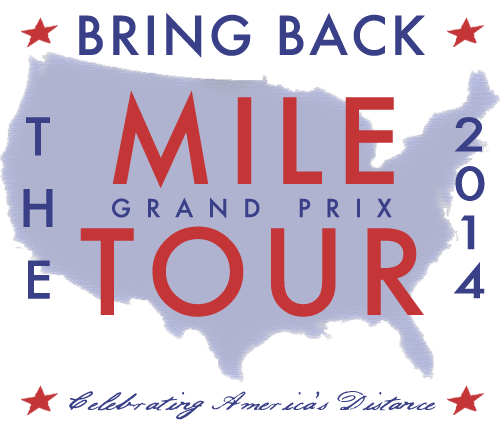 The Medtronic TC 1 Mile is the second stop on the 2014 Bring Back the Mile Tour, a nationwide Grand Prix with more than $90,000 in total prize money and a $7500 grand prize purse. The Medtronic TC 1 Mile, organized by Twin Cities In Motion, features an evening of races for runners of all ages and abilities. Action kicks off at 6:53pm CDT and culminates with the professional races at 7:51pm (women) and 8:03pm (men). Start times subject to slight change.
In the coming weeks, Twin Cities In Motion will continue to note additions to the field and make other announcements about the professional races via its Twitter feed, @tcmarathon, or with additional media releases. Follow conversation about the event at #TC1Mile.
For more information, visit: tcmevents.org