Platinum Performance State Street Mile: A Santa Barbara Community Event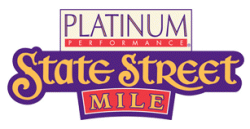 May 22, 2014
Annual event raises money for the District Attorney's Crime Victim Emergency Fund; YMCA Family Mile is a race for all ages, all abilities; Unofficial Dog Mile World Championships brings humans and dogs together as a team with plenty of shared smiles
SANTA BARBARA, Calif. - A unique event in the country, the State Street Mile, set for Sunday, June 1, began in 1983 as a grassroots race to experience the thrill of running down Santa Barbara's historic State Street. Organized through the beautiful downtown business corridor, coupled with a fast downhill race, the event quickly became a community favorite for all ages.
In 2000 the Santa Barbara County District Attorney's Office Victim Witness Assistance Program took over the State Street Mile to raise funds for the District Attorney's Crime Victim Emergency Fund. The fund helps victims with rent assistance, food, clothing, emergency lodging expenses, even repair costs for a victim's vehicle that was stolen in the course of a bank robbery, to name a few.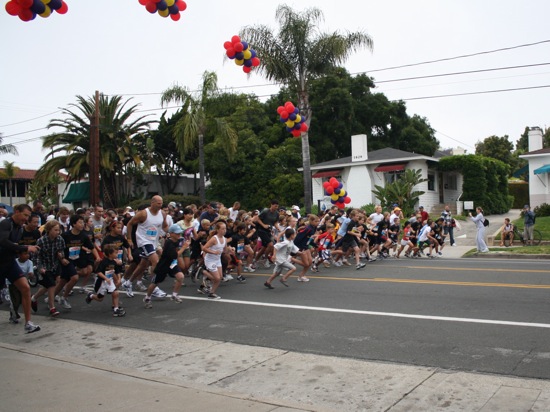 "The State Street Mile has not only been a great community event, but has also positively and tangibly impacted many crime victims' lives," commented District Attorney Joyce Dudley. "Each participant has had a role in supporting people get back on their feet after undergoing a traumatic event."
Now in its 15th year the Platinum Performance State Street Mile on Sunday, June 1 welcomes once again the entire community to enjoy an incredible morning with family and friends. The YMCA Family Mile includes people from age 5 to 95, parents running with their children and lots of creative costumes. The YMCA Family Mile is also one of the best event deals in the community at $5 per participant.
"The support we receive each year from our community, sponsors and various partnerships makes it a can't miss event on the calendar," stated event director Megan Rheinschild. "It's the only event you can watch some of the fastest athletes in the country on two and four legs!"
After the YMCA Family Mile, the thoroughbreds will race down State Street in the HOKA ONE ONE Elite Miles. Last year's men's winner, Michael Coe, won it in an event record, 3:49. Finally, the morning will be capped off by a community favorite—the tail wagging, fun Dog Walk & Run, also the Unofficial Dog Mile World Championships.
The Platinum Performance State Street Mile is also a Bring Back the Mile Featured Event, showcasing the best Miles across the country and throughout the year.
To register or for more information, go to: www.sbmile.com