Weese, Aragon Take Montana Mile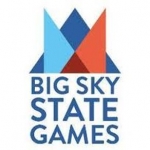 July 20, 2013
Montana natives - veteran and teenager - dominate races at Big Sky Games
By Greg Rachac, Billings Gazette
It had been 10 years since Lyle Weese last took on the Montana Mile. But he found himself in the same position Friday as he did a decade earlier: In first place.
Weese bolted out of the gate and cruised for a wire-to-wire victory in the 22nd Montana Mile at Daylis Stadium. Weese, a 1998 graduate of Beaverhead County High School in Dillon, turned in a time of 4 minutes, 14.1 seconds, which bested the next-closest finisher by more than six seconds.
In the women's race, Christina Aragon of Billings became the youngest winner in the 14-year history of that event. The 16-year-old sophomore-to-be at Billings Senior High School overtook Heather Haug on the final lap to win with a time of 5:10.8.
The Montana Mile is a yearly kick-off race for the Big Sky State Games, and is held in conjunction with the opening festivities and torch-lighting ceremony.
After their victories, Weese and Aragon stood atop the medal stand to appreciation and applause from a good-sized crowd.
"I was just trying to get out to a pretty good start, and try to run consistently," said Weese, a former All-American and Big Sky Conference champion at Montana State University. "The last month I haven't really trained super hard, and I knew my fitness wasn't super high. But I knew I had something left. I've run a lot of miles through the years."
Weese's victory was never in doubt. But Aragon took a different approach.
"I knew I wanted to sit in and wait it out and see how things played out before I tried to make a move," said Aragon, who won the 800 and 1600 meter races at the Class AA state track and field meet in Bozeman in May. "And once I saw I had a chance at winning it, that's where I tried to go."
Continue reading at: http://helenair.com/sports