July 26 - August 10 Mile Guide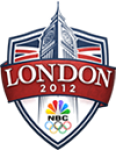 July 26, 2012
By Bring Back the Mile
In honor of the Olympic Games we have an extended Mile Guide in which we take you through a couple of recent memorable international Miles, the 1500 meter Olympic schedule, and a plethora of Miles taking place across the country.
Memorable Mile Recaps
Emsley Carr Mile @ Aviva London Grand Prix (July 14 / London, Great Britain)
American Men off in their pre-London tuneup. Defending champion, Leo Manzano was a distance 11th place from winner Silas Kiplagat (KEN) who crossed the finish line in 3:52.44. Complete recap at Letsrun.com.

Morton Pre Games Miles (July 25 / Dublin, Ireland)
Two very exciting Men's and Women's Miles take shape in Ireland. On the Women's side Nicole Schappert of the New York-New Jersey Track Club brought home the title in a PR 4:30.86. On the Men's side only .39 seconds separated 1st through 5th places in a wild finish that had ten men breaking four minutes and Will Leer (USA) crowned champion. Flotrack.org recap / Flotrack.org Men's Mile video
Games of the XXX Olympiad Metric Mile Viewers' Guide
The Week's
Mile Moments
Men's Schedule and Preview - NBCOlympics.com
First Round: Friday, August 3 - 3:05 PM (EST)
Semifinals: Sunday, August 5 - 3:15 PM (EST)
Finals: Tuesday, August 7 - 4:15 PM (EST)
Women's Schedule and Preview - NBCOlympics.com
First Round: Monday, August 6 - 6:45 AM (EST)
Semifinals: Wednesday, August 8 - 2:45 PM (EST)
Finals: Friday, August 10 - 3:55 PM (EST)
Additional Resources
Miles Across America
The Olympic Games are not the only show for the next two weeks. Be sure to check out great Miles across the country taking place over the course of the next few weeks.
For a complete schedule of events visit our exclusive Mile Calendar. Did we miss something? Email milemaniac@bringbackthemile.com
New Balance Falmouth Mile (August 11 / Falmouth, MA)
Inaugural GNC Live Well Liberty Mile (August 17 / Pittsburgh, PA)
Rice Street Mile (July 26 / St. Paul, MN)
Louisiana Gold Mile (July 27 / New Orleans, LA)
Magic of the Mile (July 28 / Northview, MI)
Ryan Shay Memorial Mile (July 28 / Charlevoix, MI)
State Street Mile (August 4 / Rockford, IL)
High Street Mile (August 5 / Newburyport, MA)
USATF Minnesota Summer League #5 (August 7 / Minneapolis, MN)
Pearl Street Mile (August 9 / Boulder, CO)
Thank you! For complete T&F coverage of all the weekend's action check out ESPN Dyestat, Milesplit, Letsrun.com, FloTrack, USTFCCCA, Spiked Up, Psyched Up, Track Superfan and a track near you. Go Mile!