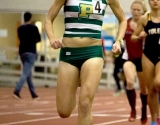 April 08, 2019
"Not being a D1 runner, sometimes the path seems a little harder. I think that I've come as far as anyone could have come in that short amount of time and I'm not putting any more limits on myself."
By Jeff Hollobaugh, Track & Field News
As a high school junior in 2008, Anna Shields had all...
Read More
comments