Bring Back the Mile Launches Calendar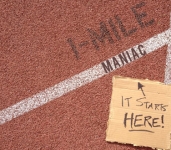 March 07, 2012
On-line Mile calendar includes free and featured events for the storied distance
SANTA BARBARA, Calif. – (March 7, 2012) – Bring Back the Mile has announced that its calendar is now available on-line at bringbackthemile.com. The comprehensive, searchable BBTM Calendar will include featured Mile events such as at the upcoming New Balance Indoor Nationals in New York City and the NCAA Indoor Track & Field Championships in Nampa, Idaho.
"Our Mile calendar is easy to access and navigate, and every Mile in America will receive a free listing, and for only $359, a Mile event will be featured not only on the calendar page, but also in our News section and our social media channels," said Ryan Lamppa, Bring Back the Mile Founder. "We look forward to promoting Mile events across the country in elevating and celebrating this storied distance."
The BBTM calendar is available at: https://bringbackthemile.com/calendar
The Mile holds a special place in Track & Field and beyond because no running distance, or field event for that matter, has the history, the appeal, the "magic" of the Mile. The first sub-4 minute mile by Great Britain's Roger Bannister in 1954 is regarded as the greatest individual athletic achievement of the 20th century, and no other event has produced an equivalent of the sub-4 minute Mile standard in the sport, in the media and in the public's mind.
Unfortunately, the Mile has lost some of its luster over the past decade, and the Bring Back the Mile mission is: To return the Mile to prominence on the American sports and cultural landscape by elevating and celebrating the Mile to create a national movement. Join us!
Visit www.bringbackthemile.com or contact media@bringbackthemile.com for more information.