Elites to Race the Power Mile on Harrison Avenue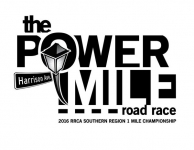 July 22, 2016
Event hosts 2016 RRCA Southern Region 1 Mile Championship on Saturday, July 30
NEW ORLEANS - The 2nd Power Mile Road Race returns to Lakeview's Harrison Avenue on Saturday, July 30. This year's race will feature several elite runners and will also serve as the RRCA Southern Region 1 Mile Championship.
Headlining the men's field will be Under Armour professional Miler Frezer Legesse, along with Louisiana native and RADrabbitPRO elite Brock Moreaux. Hailing from Oklahoma City, Legesse recently competed at the U.S. Olympic Trials and holds a personal best of 3:57 for the Mile. Moreaux, a former runner for McNeese State, ran his best Mile in 4:05 at the State Street Mile on June 5. On the women's side, several members of local team Louisiana Distance Project are favored to compete for top honors.
The Power Mile will take place in front of Edward Hynes Charter School at 990 Harrison Avenue. The night begins with a 1/2 mile youth run at 6:15pm and an open Mile at 6:30pm. The elite runners will compete in the championship race at 7:00pm, followed by a family-friendly party featuring live music from LC Smoove, food and beverages, and the presentation of awards. The post-race party is free for race participants and $10 for spectators.

Proceeds from the event will benefit Edward Hynes Charter School Athletics, Teaching Responsible Earth Education (TREE) and Power Miler Track Club.
For more information, go to: powermilers.org/race