GNC Live Well Liberty Mile Champion Heather Kampf Returns to Steel City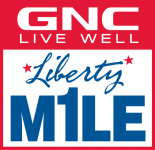 May 28, 2014
Friday, August 1 event features new American Pro Mile with a $20,000 guaranteed prize purse; fourth stop on Bring Back the Mile Grand Prix Tour 2014
PITTSBURGH, Pa. – The 2014 GNC Live Well Liberty Mile returns to downtown Pittsburgh on Friday evening, August 1 with two-time defending champion Heather Kampf of Team USA Minnesota. Featuring a new American Development Program Pro Mile at the third edition of the race, professionals will compete for $20,000 in guaranteed prize money with each race champion taking home with $4000.
The American Development Program Pro Mile is the second of three events this year in Pittsburgh's inaugural American Development Program that offers exposure and incentives to America's best runners. The program kicked off with the 6th DICK'S Sporting Goods Pittsburgh Marathon and UPMC Health Plan Pittsburgh Half Marathon on May 4 and culminates with the 2nd EQT Pittsburgh 10-Miler on November 9.
"At the 3rd GNC Live Well Liberty Mile, we will showcase the middle distance part of the American Development Program with an exclusive heat for America's top Milers," said Patrice Matamoros, CEO of Pittsburgh Three Rivers Marathon, Inc. "America has some of the best Milers in the world, and it is always a thrilling race for the fans. With the 2016 Rio Olympics approaching, this race provides another opportunity for Olympic hopefuls to compete in a world-class event and elevate their careers."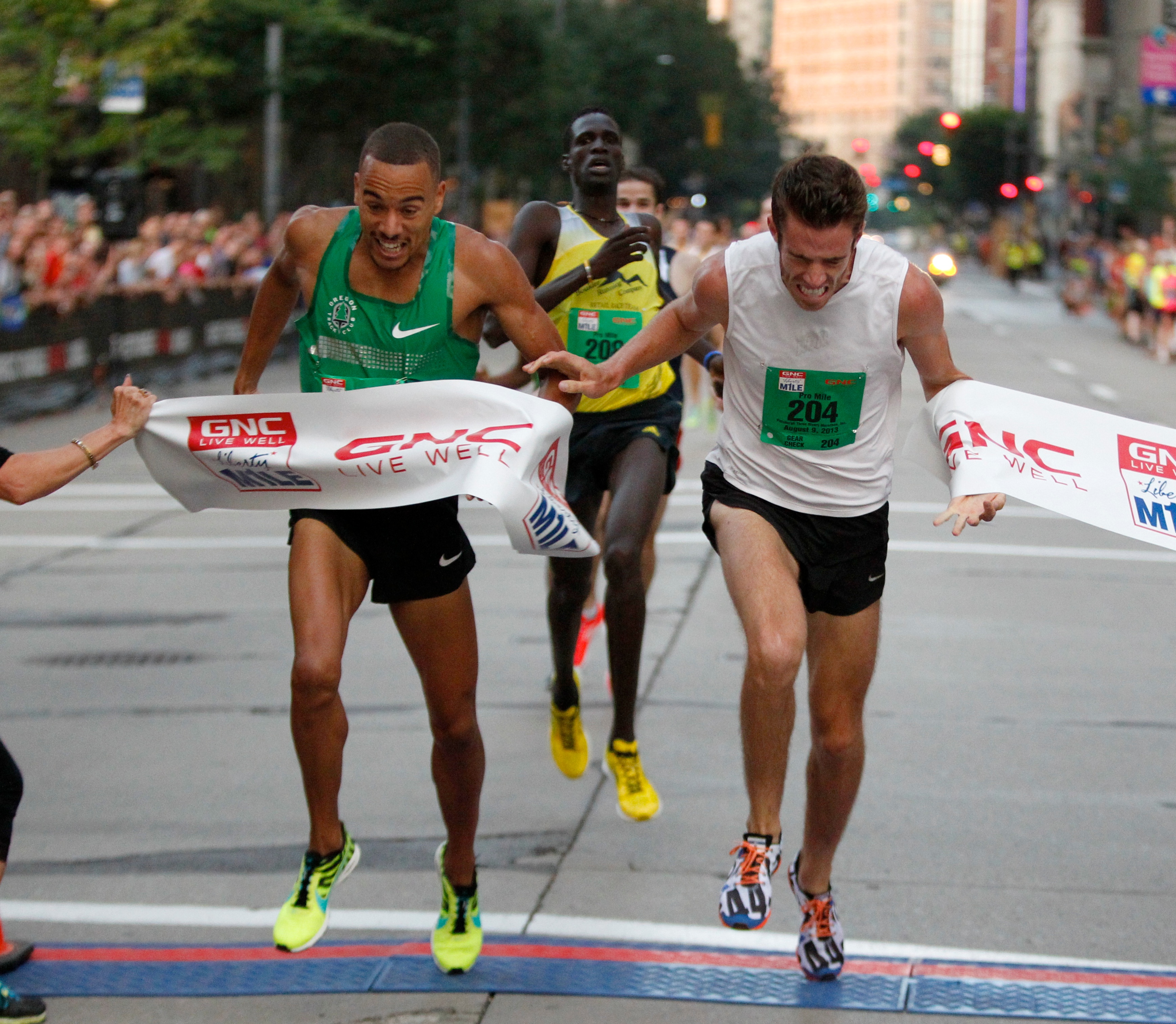 Last year, Kampf won her second GNC Live Well Liberty Mile crown, clocking a time of 4 minutes, 32 seconds, while Macklin Chaffee (near left) edged out Jordan McNamara of Oregon Track Club Elite in a photo finish, both timed in 4:01.
The race offers something for everyone with 6-waves ranging from beginners to professional Milers who are capable of breaking the coveted 4 minute barrier. The fast and flat USATF-certified course will take participants through downtown Pittsburgh for a memorable evening Mile race. The event will also award an overall prize purse of more than $25,000, the third largest for U.S. road Miles.
The GNC Live Well Liberty Mile is also the fourth stop on the Bring Back the Mile Grand Prix Tour 2014, and the top 6 at each Tour event will score grand prix points (10, 8, 6, 4, 2 and 1). The total prize purse for the six Tour events exceeds $85,000 plus $7500 for the Grand Prix purse (top 4 point scorers).
For more event information, visit LibertyMile.org. A complete list of professional athletes will be announced in the coming weeks.
For more information about the American Development Program, go to: http://pittsburghmarathon.com/American_Development_Program