Grandstand View: What is It That We Want?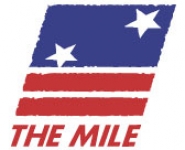 October 10, 2012
Let's get specific if we want to improve track such as the Bring Back the Mile campaign
By Parker Morse, Running Times Magazine
Earlier this year, Lashinda Demus dropped a small bombshell in the track world. In a moment of candor at a USOC media event, Demus, who would go on to win the 400m hurdles at the Olympic Trials in Eugene, said track athletes in the USA "know we're competing in a dying sport."
This, of course, led to a flurry of "Is Track Dead?" headlines and a lot of wailing and gnashing of teeth about the status of the sport. In July, the Pittsburgh Post-Gazette announced, "The World's Second Most Popular Sport Lacks a National Audience." USATF's Jill Geer told the BBC, "When they say it's a dying sport, they mean that other sports have surpassed us: That's our biggest challenge."
Everyone from the new CEO of USATF down to the average message-board blowhard has an idea about what's wrong. It's marketing. It's money. It's event presentation. It's the metric system. (Seriously, there's a faction who believe measuring race distances and field event marks in meters is killing the sport.) A subset of these people has plans to fix what they think is wrong. I've raised a few ideas myself.
Continue reading at: runningtimes.com