Meet the Miler: Amanda Eccleston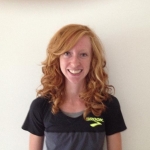 July 18, 2018
Brooks-sponsored athlete returning to racing action at the GNC Live Well Liberty Mile, third stop on the BBTM Grand Prix Tour 2018
By David Monico, Bring Back the Mile
Amanda Eccleston is perhaps best known for her heartbreaking 4th place finish at the 2016 U.S. Olympic Trials 1500 meters, just edged by Brenda Martinez in a thrilling photo finish. The Michigan native, now 28, has won several top road Mile races including the 2016 HOKA ONE ONE Long Island Mile and 2017 Sir Walter Miler and sports a Mile personal record of 4:20.6.
On Friday evening, July 20 in downtown Pittsburgh, she is one of the top entrants in the 7th GNC Live Well Liberty Mile, the third stop on the BBTM Grand Prix Tour 2018. We sat down with Amanda to talk about her career, training & inspiration, recent return to racing after an injury and more.
BBTM: Let's start at the beginning. If you think back to when you got started running, how did you become a middle-distance athlete?
Amanda: It's funny because I've always considered myself a Miler from day one, and back when I was running seven minute miles. They weren't anything impressive. I sort of just fell into it.
When I was in sixth grade, I would go to my sister's track meet. She was a grade ahead of me in school. And I saw there's a 100 kids running the sprint and there's 10 in the distance. So I thought, "Okay, I'm gonna do distance." So I just started out with it that way and the Mile has been my favorite event since then. I'm lucky that my talent actually fit and matched the event pretty well.
If I was ever able to run a bit more, maybe I could move up a little to 5K. But I'm definitely not in the sprint area.
You competed as an undergrad at Hillsdale College, a Division II school in Michigan before heading to the University of Michigan for your final year. How do you think that Hillsdale & Michigan have helped you as a professional runner, and especially since you had the opportunity to compete at a very high level in Division I for a year as well?
I think that Division II actually prepared me very well for being a professional. For me, out of high school it was a much more logical choice. I was a decent high school runner, but nowhere near the level, talent or really ready to handle the training of a D1 school at that point. For me being on a smaller D2 team, made a lot of sense.
In D2 races, sometimes you are running out there alone, 10, 20 seconds ahead of the field. But you definitely get used to that, so you build this sense of confidence. Like you're used to going into a race thinking, "I should be up front. I should be able to make these moves and walk away or at least finishing very high." So I end of winning three national titles my senior year there which carried over really well to the next year at Michigan. Because I was just coming off of my best year ever, and ready for that national progression and intensity and competition.
For me, it was this ideal transition I reached the top of D2, and was able to have a year at D1 before I took the next step to that pro level. D1 gave me a sense of more racing in a pack and bit more tactics involved than D2, but it was still a more manageable level. Then you get to the pro season and it took a little bit of time to adjust. I used to be able to be in the race, but then with 400 to go, I had a harder time being competitive. And so that took another year or two to be like, "Okay, now I'm not only in the race with 400 to go, but I'm ready to move with 150 to go."
In each phase as you're able to handle it, you get more and more confident to get to that next level.
Did you ever think you were going to become a professional athlete?
It never crossed my mind. I didn't know it was a thing in high school for sure. I had no idea. By the end of my Michigan career, I was like, "Oh well, if somebody offered me something, that would be great." But I had no concept of how it worked. And it was never really on my radar. I wasn't signed out of college. It got official three and a half years after I graduated.
So it was just sort of this gradual process. I was getting some free gear, then I'm getting some travel, now I'm finally in a contract. It wasn't until after the Olympic Trials in 2016 that I signed an official contract. I was with Brooks at the start of 2016, and then they signed me as a full-time pro athlete in August of that year.
You train with a great group of Mile women in Ann Arbor. What's that like?
Right now, there's about six of us. We just had two more who graduated, who will probably stick around and train with us. There's six girls who all race 1500 meters, the Mile, who all ran under Mike McGuire like Nicole Sifuentes, who is four years older than me. Becca Addison and I came out of the same year. And then Shannon Osika joined and Brooke Handler ran with us for a year. And now we've added Jamie Morrissey and Jaimie Phelan.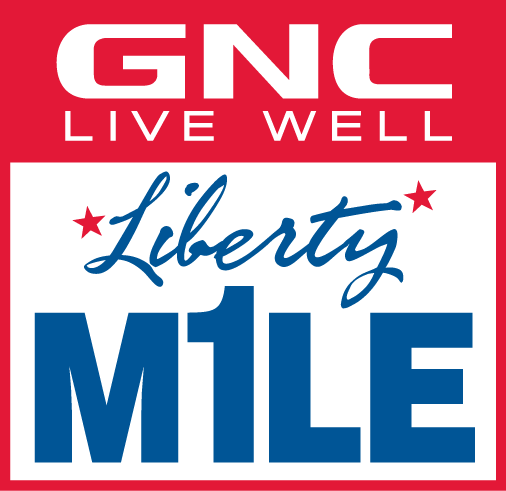 It's great having our small group, anywhere from just one other to three or four other training partners. So it works out really well.
[EDITOR'S NOTE: Eccleston's training partners Addison and Osika are also racing at the Liberty Mile on July 20.]
And that's a testament to Coach McGuire. It's very rare that you see a post-collegiate group continue to thrive still tied to that particular university and a coach.
He's a phenomenal mid-distance coach. I know I'm biased, but I would say he's the best mid-distance coach in the country. All of us have improved after college, too.
Is there a big difference for you between the Mile and the 1500?
Not much. I generally say I run the Mile because most people do understand it better and a Mile makes a lot more sense to people. Although a lot of them ask, "Have you ever run a marathon?" If you say a time, it makes a lot more sense to them because they know roughly a good Mile time versus a 5K or 1500.
What are the differences for you between indoors and outdoors or the roads as well, do you have a particular preference? Or do you see each one as its own different challenge?
There are definitely differences in each of them. I would say as much as I love the true competition of road Miles, I'm not as good at them. So for me those are probably my least favorite. I still enjoy them, but I tend to have a little bit of a harder time being quite as powerful on the roads versus the track for whatever reason.
I think indoor is a little bit trickier, if you're racing tactically, but just with the smaller, tighter tracks, it's a little bit harder to make those big moves. Or if you're further back, it's a lot harder to catch up on such a tight track. Indoors, there's a lot more advantage of being either in the front or right at the front as you have the room and time to make moves. And indoors, your conditions are perfect. So that's one aspect that's kind of nice, you don't have to worry about weather.
Outdoors, I really love moving up the last curve with 150 to go. It feels very natural for me to move at that point. Now some outdoor races are turning into really cool community events with fans lining the track. You may also get to race under the lights. So in terms of the experience, those are probably my most favorite type of race, like Sir Walter Miler, HOKA ONE ONE Long Island Mile; those are definitely up there.
Let's go back to 2016 and just missing a berth on the Olympic Team and the rest of the success you had that year. What was that experience like, especially as an outsider coming from the Division II school, then the University of Michigan, and trying to secure a contract, and continually improving. What was that 2016 window of time like for you? How exciting was that?
My training has always been iffy. Unfortunately, I'm very injury prone. So I wouldn't say I had, by any means, perfect training leading up to it. But I had the best fall training window I've ever had. And was finally able to feel like, "Okay I've been with Mike McGuire for several years now, I'm handling his workouts well." It was so nice to see that translate on the track.
For me, that year I was just incredibly motivated with a determined mindset. Every single day I woke up and thought "Okay, I'm going to make the Olympic Team." And I'll get out the door and do exactly what I had to do, and there was never any doubts. My mind was really in the right place that year. I was very focused every single day, every single race. I've had some bad ones and I had a little bit of a rough patch after indoor USAs. I was dealing with some injuries, and for about six weeks, running was really, really limited. So I opened up with a 4:22 something 1500. And most people were probably thinking, "Wow, she has no shot of making the Olympics in 10 weeks."
But then we threw together five weeks of incredible training, got my time down to 4:05. Then I PRed in the 5K and the 800. And it just seemed like everything was aligning perfectly. Not only are the times there, but I finally had that last 100 meters down at the pro racing level. Then I knew I was confident about the Trials: "Okay, if I'm there with a 100 meters to go, I think I have every bit a chance to make it as anyone else."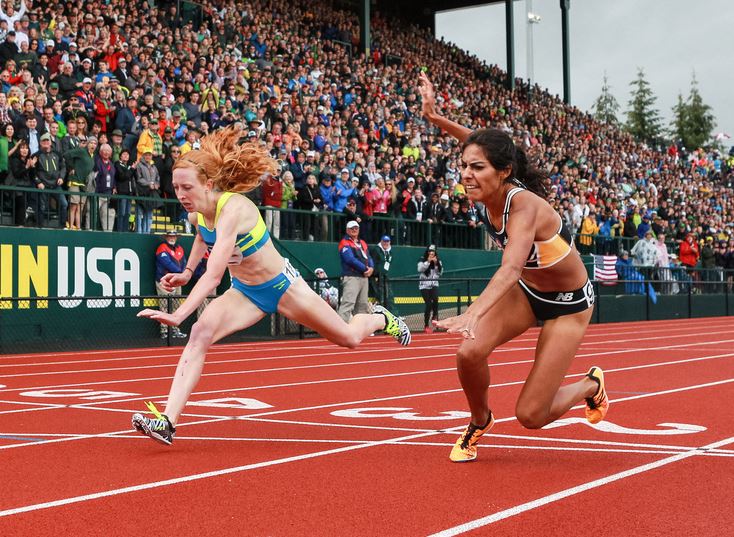 At the Trials, I was actually thrilled with how my rounds went. They felt very comfortable, very controlled. In the final, when you lose by that little, it's like nothing really that I could have done any different, it just the way it played out in the end. Obviously it was disappointing, but at the same time kind of validating that this wasn't just in my head that I had a shot to make Team USA. I really was that close, and that I can make this professional running thing work.
And it was nice to go to Europe and then run well at the Fifth Avenue Mile against the best to prove that my Trials finish was not a fluke. That was one of those years that it was like, "Yeah, this is why I do it." You really enjoy everything, the ups and downs, but you also get to see and really take advantage of all the hard work you've put in.
Who do you look up to amongst your competitors or past U.S. runners for inspiration that drives your competitiveness?
I've been a fan of Jenny Simpson, just because of how long she's been so dominant at that high level as somebody who can really show up and be a threat. I also get encouraged when somebody has a breakout year, like watching Shelby Houlihan this year. I think that's really exciting. That's something that inspires me to work harder and get after it because I wanna be able to compete at that level as well.
And I know when I was younger, I didn't really know of any pro runners. I knew a little bit about marathon runners, just because their names are a little bit more widespread like Kara Goucher or Shalane Flanagan. I knew that they weren't in my event, but they were real inspiring and it was really cool to follow their stories as well.
So now into the home stretch, you've mentioned injuries and I know you've coming off another one again. How are things going? And do you have a big stretch of events like the Liberty Mile coming up? How's everything going?
It's definitely starting to improve. This injury is a little different one actually. I had surgery in the fall, so I took close to eight months of not really running which is a long time. So it's been a learning experience. I'm treating every day to get what I can out of that day and respecting when things just aren't there. I'm not quite as strong or as fit as I used to be or as I would like to be. With that being said, I really had a good last month of training, but I decided to stay home instead of going to Europe. I just didn't feel like I was ready to race at the super high level out there.
I had been running about 25ish miles a week before outdoor USAs, and now we're getting closer to 40. So definitely getting some strength in there again. So it's going well and I hope to continue to improve and feel more like myself again. I don't know exactly what to expect in races, but I'm definitely a competitive person, so I'll throw myself in every one and I might hit a really good one.
Also for me, this is just a no pressure year. I wanna have fun with it. I wanna just get back into the swing of racing again.
Thank you for your time, Amanda, and good racing at the Liberty Mile in Pittsburgh!
Thank you.