Platinum Performance State Street Mile Has Gone to the Dogs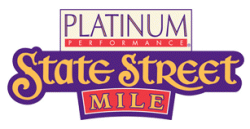 May 22, 2013
Unofficial World Championship for the Dog Mile in beautiful Santa Barbara; humans welcome too; SBAA Grand Prix event; seventh stop on the inaugural Bring Back the Mile Tour 2013; race proceeds go to Crime Victim Emergency Fund
SANTA BARBARA, Calif. – (May 22, 2013) – The 14th Platinum Performance State Street Mile, to be held in beautiful downtown Santa Barbara on Sunday, June 2, is not only an event for children and adults, but also dogs. The event features a Dog Mile, the unofficial world championship for man's best friend and the iconic distance.
"The Dog Mile is one of the highlights of the Platinum Performance State Street Mile, and again, we expect some fast dogs with their owners, but all dogs and humans, regardless of pace, are welcome to run the mile on our point-to-point, gradual downhill course," said race director Megan Rheinschild.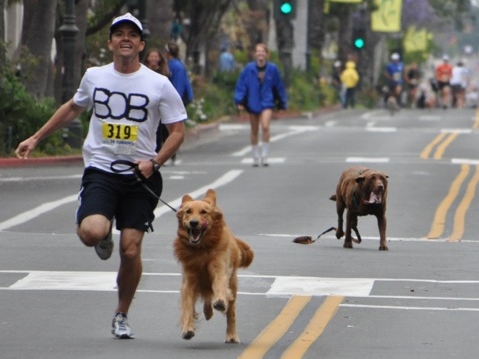 On June 2, the day kicks off at 8:00am with seven age group categories (14 and under, 15-19, 20-29, 30-39, 40-49, 50-59, 60-plus) followed by the YMCA Family Mile, the Elite Miles and capped off with the not to be missed, tail wagging fun, Dog Mile, the unofficial world championship.
Awards will be given in every category including $2350 in overall prize money (Open and Masters 40-plus age-graded) with $250 for Open course records (3:52 – men and 4:33 - women) plus Top Dog title bowls. The event is also part of the local SBAA Grand Prix Series.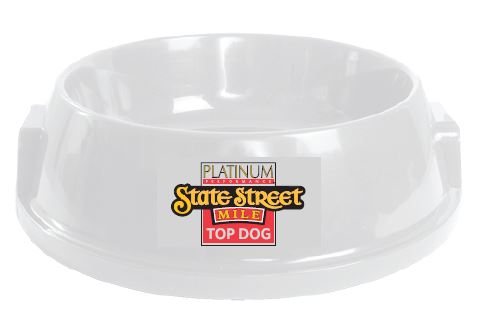 Dog Mile Course Records
4:22 Matt Johnsrud & Charlie (2008)
5:02 Kasey Urman (2012)
On Saturday, June 1, there will be event registration and bib number pick-up available at Santa Barbara Running Company from 11:00am to 4:00pm (downtown, 110 Anacapa Street). Also at 7:00am race day, bib number pick-up and registration starts at Pedregosa and State Street in Santa Barbara. All proceeds go directly to the District Attorney's Victim-Witness Assistance Program's Crime Victim Emergency Fund.
The Platinum Performance State Street Mile is the seventh stop on the inaugural Bring Back the Mile Tour that includes 14 events and one end-of-the-year gala held across the country and throughout the year.
To register or for more information, go to: www.sbmile.com