Tri-Cities Track Classic Coming to Tipton Stadium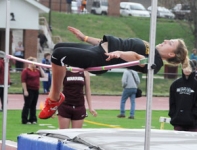 February 20, 2013
By Madison Mathews, Johnson City Press
If you build it, they will come.
That's the logic being put toward the inaugural Tri-Cities Track Classic, which will be held April 19-20 at Science Hill High School's Kermit Tipton Stadium.
The massive stadium features a nine-lane oval track that rivals most collegiate facilities, and meet organizers plan to utilize Science Hill's facilities to host high school athletes from more than eight states during the two-day event...
...The track meet has also been named a part of the Bring Back the Mile national tour. Bring Back the Mile is a national movement that seeks to bring back the Mile run as part of track and field events.
The Mile run will be named after Ray Flynn, an Olympian and East Tennessee State University graduate.
Continue reading at: johnsoncitypress.com