Austin Track Club Announces Red Sock Relays to Support Survivors of Boston Marathon Attacks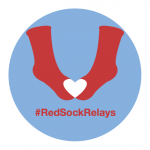 April 18, 2013
AUSTIN, Texas - The Austin Track Club is presenting the Red Sock Relays at Austin High School from 9:00am -­ 11:00am on Saturday, May 11, 2013 to benefit The One Fund, a non-­profit established to support the victims and survivors of Monday's attacks at the Boston Marathon. The relays will feature local runners who competed in the Boston Marathon with running groups such as Gilbert's Gazelles and Rogue Running, local elite athletes and athletes from Boston area track clubs. The Red Sock Relays will be a series of 200m sprints, 1-mile relays and 1-­mile individual races. The Austin Track Club will donate $25 for each person who runs 200 meters in under 26.2 seconds, $50 for each relay team that runs a mile in under 4:15, and $75 for each individual who runs a mile in under 4:15.
All participants in the relays will receive a pair of red socks to commemorate the city of Boston and its citizens.
Austin Track Club chief marketing officer Anthony Schurz quickly turned his anger over the attacks into a desire to bring out the best in the running community. "We wanted a way to support those in need after the Boston Marathon attack while reaffirming the strength and resilience of the running community as a whole," Shurz tells us. "This event should accomplish both of those objectives."
Austin Track Club director George Perry noted that red socks symbolize how the entire country -­ "even Yankees' fans" -­ rallied to Boston's side. "The commemorative red socks will be a reminder to the community of how runners across the country each did their small part to support a great city."
Schurz agrees, commenting, "the red socks are a symbol of our empathy for the city of Boston. We think there's a lot more meaning behind these socks than a typical race t-­shirt."
Perry added, "It was also a much cheaper and cleaner way to evoke memories of Boston than handing out lobsters at the finish line."
Registration for the Red Sock Relays will cost $10. For more information, visit www.redsockrelays.com. To learn more about The One Fund, go to: www.onefundboston.org.
About the Austin Track Club
The Austin Track Club, L3C, a low-­profit limited liability company, is a professional track and field team with the mission to train, develop and support aspiring Olympic athletes. Since its inception the club, a Bring Back the Mile partner, has coached numerous athletes to compete in national and international competitions, most notably 2012 Olympic silver medalist Leo Manzano.
Media Contact
George M. Perry
Austin Track Club, L3C
austintrackclub@gmail.com
(757) 462-6431