Camel City Elite 2016: Manzano, Rowbury, Symmonds, Oliver, more money!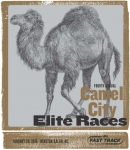 November 04, 2015
Indoor Mile races, BBTM Featured Event, offer $15,000 plus $1000 facility record bonus
By Eddie Wooten, Greensboro News & Record
Olympians Leo Manzano, David Oliver, Shannon Rowbury and Nick Symmonds have committed to return to compete on Saturday, January 30 in JDL Fast Track's Camel City Elite races, which will feature a significant boost in the purse.
JDL has announced in a news release that prize money will rise from the $38,000 offered in 2015 to a guaranteed $60,000 in 2016.
Additional money for rabbits fees and facility bonuses has also been set aside.
For 2016, the meet will feature eight races, consisting of four race distances for each gender: 60 meter hurdles, 800 meters, Mile and 3000 meters.
Continue reading at: greensboro.com