Festival of Miles to Benefit Injured Runner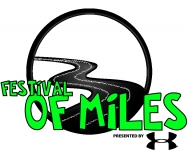 May 08, 2012
Track meet expected to draw more than 1,200 fans
ST. LOUIS - (May 8, 2012) – Big River Running Company has announced that proceeds from the fifth Festival of Miles presented by Under Armour will go to the family of Chris Lister. Lister was badly injured after being hit by a car while running in a local road race this past winter. The Festival of Miles, a track meet that will take place on Thursday evening May 31 at Saint Louis University High School, has raised more than $23,000 for athletes in need over the past four years.
Lister, 25, is currently in the early stages of rehabilitation after suffering multiple injuries including severe head trauma. Doctors originally told the Lister family that Chris would not survive. It has now been more than three months since the accident and he has recently exhibited several movements and responses that have been encouraging and point to the possibility of significant recovery.
Rick Lister, Chris' father, knows there is still a very long way to go.
"Our biggest challenges are the likelihood that Chris will be transferred to a hospital in southwest Missouri to finish his rehabilitation," Lister said. "Family interaction is a major part of any traumatic brain injury patient's therapy, so our ability to support him will be greatly reduced."
The funds from the Festival of Miles will help the Lister family as they move forward in Chris' recovery with special medical equipment that will not be covered by insurance. The story is eerily similar to the original cause for the event back in 2008 when the meet raised money for Brigette Schutzman, a standout runner at Saint Louis University, who was injured in a terrible car accident on New Year's Eve. Schutzman spent several weeks in a coma in critical condition before taking some of her first post-accident steps in front of the crowd at the Festival of Miles.
Big River Running owner Matt Helbig said the meet has always shown how caring the running community is here in Saint Louis.
"We pack the stands every year and there is no question a lot of people come because the meet is unbelievably exciting but they also come because they want to support a great cause," Helbig said. "So many people know about Chris' story and want to help…hopefully this will give them a chance to do just that."
The event features nine total races and will kick off with the GO! St. Louis Healthy Kid's Mile, a race open to all elementary and middle school students, at 6:30pm. Entry fee for spectators is just five dollars with all proceeds going to the Lister family. Fans will be treated to some of the best boys and girls milers from across the Midwest in the MoMileSplit.com High School All Star Miles. There is also a junior high division, a masters men's race and a corporate relay where local companies will try to earn the unofficial title of Saint Louis' fastest business. The night concludes with two professional races; the AppWorldSolutions Women's 800 and the Saint Louis Track Club Men's Mile which has produced eight sub-four-minute miles in the last three years.
The Festival of Miles Foundation is a non-profit organization whose mission is to promote the sport of track and field and give back to athletes in need. Each year all proceeds from ticket sales go to an athlete in need. For more information, visit: bigriverrunning.com/FestivalofMiles
Members of the media interested in learning more about the Festival of Miles contact Ben Rosario at ben.s.rosario@gmail.com or call (314) 494-9725.