Group seeks to 'Bring Back the Mile'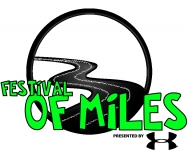 May 30, 2012
By Andrew Wagaman, St. Louis Post-Dispatch
Ryan Lamppa is missing a story that he knows is out there.
Narratives of people's most memorable mile runs have arrived in his inbox. They come from pro runners who have flirted with the four-minute mark, a man who relives a full-uniform military race and a middle school boy determined not to finish last again in his class race. Another man recalls the final encore mile he would run for his 92-year-old former high school coach.
"But we're still looking for that story from a coach," Lamppa said. "That coach who saw his kid in PE class and said you could be a great miler, and one day a couple years down the road his kid had that breakthrough mile and became a great miler. I know that story is out there."
Lamppa is the media director of Running USA and the founder of "Bring Back the Mile," a campaign he launched publicly in January to champion the mile run. It's a track and field event that once captured the country's imagination and, he believes, still remains in the country's consciousness despite the sport's general conversion to the metric system.
The campaign's mission: moving people to remember.
Lamppa has advocates in St. Louis holding an event that precedes his idea. The Big River Running Company will put on its fifth annual Festival of Miles at St. Louis University High on Thursday. It includes junior high and high school mile races as well as a corporate relay before the elite men's mile, in which competitors almost every year have run sub-four-minute miles.
One purpose of the Festival of Miles is to raise money for an athlete in need, and during its first two years race director Ben Rosario says the crowd was mostly there to show support. The event, though, also promotes what he says is the most dramatic contest in track and field, and now people also come because they "want to see a great track meet."
"They call the Kentucky Derby the most exciting two minutes in sports," he said. "I would say the mile is the most exciting four minutes in sports."
Continue reading at StLouisToday.com