Jim Ryun Running Camp 2017 Dates Set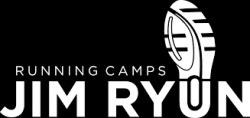 March 19, 2017
Scholarships also available for one of three summer camps
The Jim Ryun Running Camp will offer three sites this summer: UC-San Diego, CA, June 25-30, Eastern Mennonite University, Harrisonburg, VA, July 9-14 and Colorado College, Colorado Springs, CO, July 16-21.
This year will be a celebration of the 50th Anniversary of Jim Ryun's 3:51.1 world record in the Mile, the last American male to hold the outdoor world record. With new speakers, a new schedule and new workouts, learn to train like a champion, how to think like a champion and how to become a champion.
For the past 25 years, the Jim Ryun Running Camps have been among the premier summer high school running and cross country camps in the nation helping young runners achieve their short and long term goals.
The Jeff Saint Scholarship Fund was launched due to the generosity of camp dad and fellow runner, Jeff Saint. Founder and President of Marina Plastics, Jeff attended Hillsdale College in Michigan and after joining as a camper a few summers ago, he caught the vision & mission of the camp and created the scholarship.
For more information, go to: www.ryunrunning.com