July 7-15 Mile Guide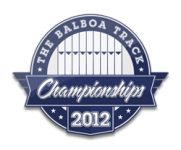 July 06, 2012
By Bring Back the Mile
With the U.S. Olympic Track & Field - Team Trials behind us, the summer Mile season is just beginning to take off. Over the course of the next two weekends there are seven Mile events on our Calendar ranging from elite to all-comers across the country.
And overseas, London prepares for the Olympic Games on July 13-14 with the Aviva London Grand Prix, the eighth stop in the Diamond League. The meeting features the Emsley Carr Mile, one of the most historic Miles in the world, dating back to 1953. The event was created to encourage a sub-4 minute Mile and since then has been won by ten Olympic champions - Kip Keino, Steve Ovett, Murray Halberg, John Walker, Sebastian Coe, Saïd Aouita, William Tanui, Vénuste Niyongabo, Haile Gebrselassie and Hicham El Guerrouj. It has also been won by seven Milers who have held the world record for the mile - Walker, Ovett, Coe, El Guerrouj, Filbert Bayi, Derek Ibbotson and Jim Ryun.
The winners of the race write their signatures in the pages of the Emsley Carr Trophy, a red Moroccan leather-bound book, now running into a second volume since 1980. It contains a history of Mile running since 1868 from around the world and also includes signatures of many of the world's leading Milers including seven American Emsley Carr Mile Champions - László Tábori (1960), Jim Beatty (1962), Jim Ryun (1967), Gabe Jennings (2006), Jon Rankin (2007), Bernard Lagat (2009), and Leo Manzano (2011).
For complete schedule of events visit our exclusive Mile Calendar. Did we miss something? Email milemaniac@bringbackthemile.com

Aviva London Grand Prix (July 14 / London)
Balboa Track Championships (July 7 / San Diego, CA)
Adrian Martinez Classic (July 7 / Concord, MA)
Lincoln Mile (July 8 / Lincon, NE)
USATF Minnesota Summer League - #3 (July 10 / Minneapolis, MN)
Heartland Summer Series - #6 (July 12 / Overland Park, KS)
Fifth Third Bank Golden Mile (July 14 / Traverse City, MI)
Downtown San Rafael Mile (July 15 / San Rafael, CA)
Thank you! For complete T&F coverage of all the weekend's action check out ESPN Dyestat, Milesplit, Letsrun.com, FloTrack, USTFCCCA, Spiked Up, Psyched Up, Track Superfan and a track near you. Go Mile!