Mile Moment of the Month: The Magic of the Fifth Avenue Mile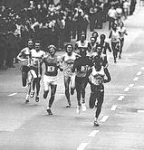 September 10, 2014
Sydney Maree soundly beats top international field, sets still standing men's event record in inaugural year 1981
By Bring Back the Mile
The Fifth Avenue Mile, contested on one of the world's most famous thoroughfares, was the brainchild of New York Road Runners Club president & impresario Fred Lebow, and the debut event was run in 1981. The Mile Moment of the Month celebrates the magic of the Fifth Avenue Mile and in honor of Jenny Simpson's attempt to become the first three-time women's winner, we showcase our three favorite FAM editions.
September 26, 1981
In the inaugural race, Sydney Maree (below) defeated a star-studded field, including legends Steve Scott, John Walker, Steve Cram, Eamonn Coghlan, Ray Flynn and runner-up Mike Boit by two seconds, clocking 3:47.52, still the fastest time in history of the event and one of the fastest road Miles ever, while American Leann Warren (below, right) won the women's race in a swift 4:25.31.
''This race was a thank you to the American people, to American track & field officials and to the people who trusted me and allowed me to compete in international competition,'' to The New York Times, said the 25-year-old Maree, now a permanent United States resident, who concluded a brilliant first season of international competition, after having been banned in the past as a South African, and post-race was flanked by his American-born wife, Lisa. ''I wanted to show them a good show.''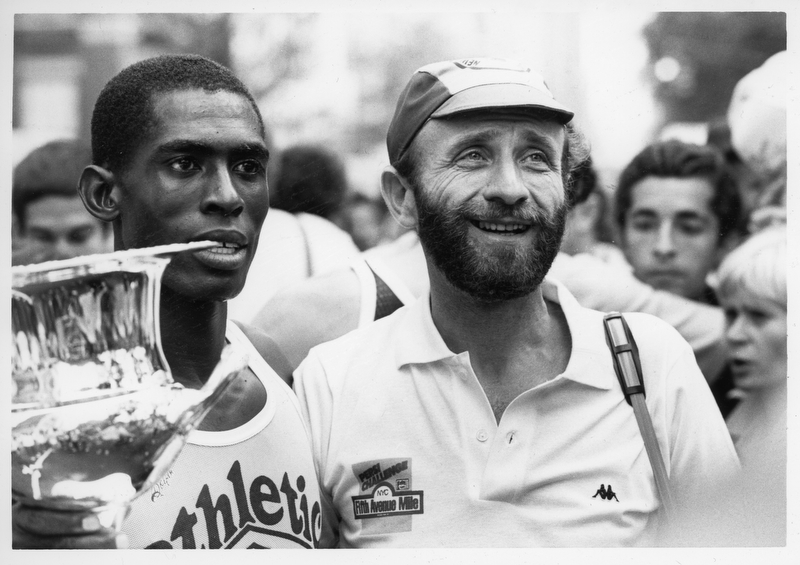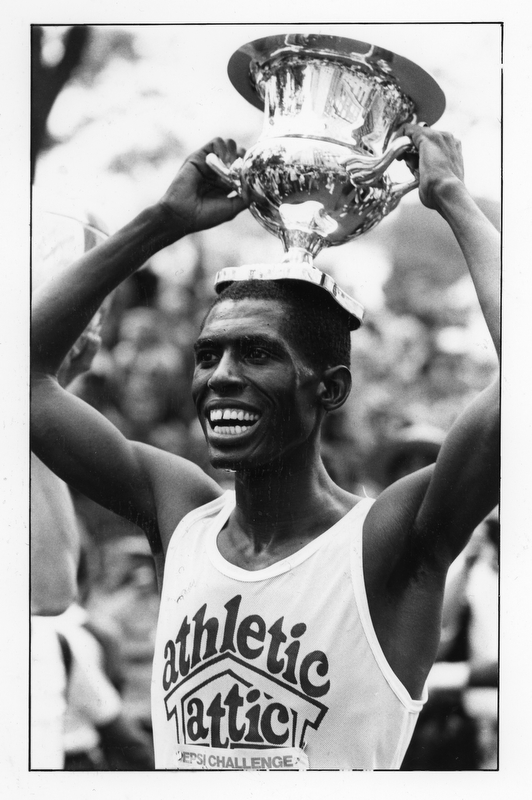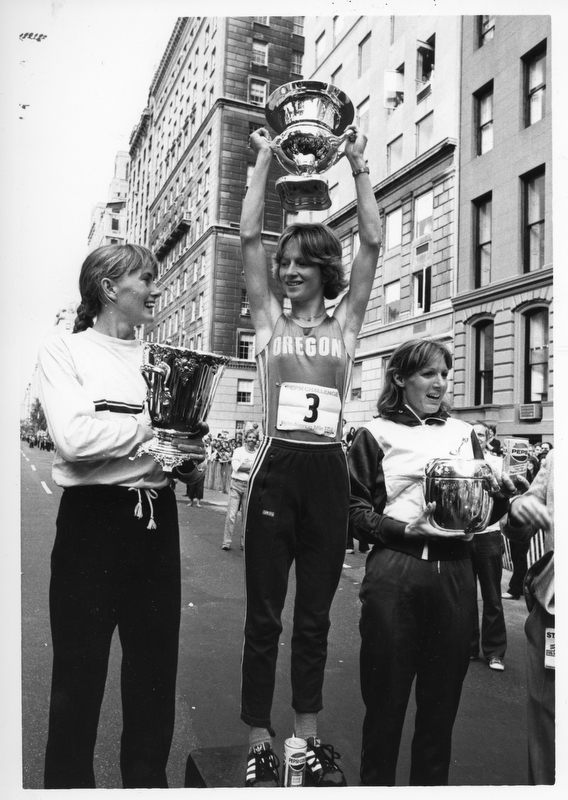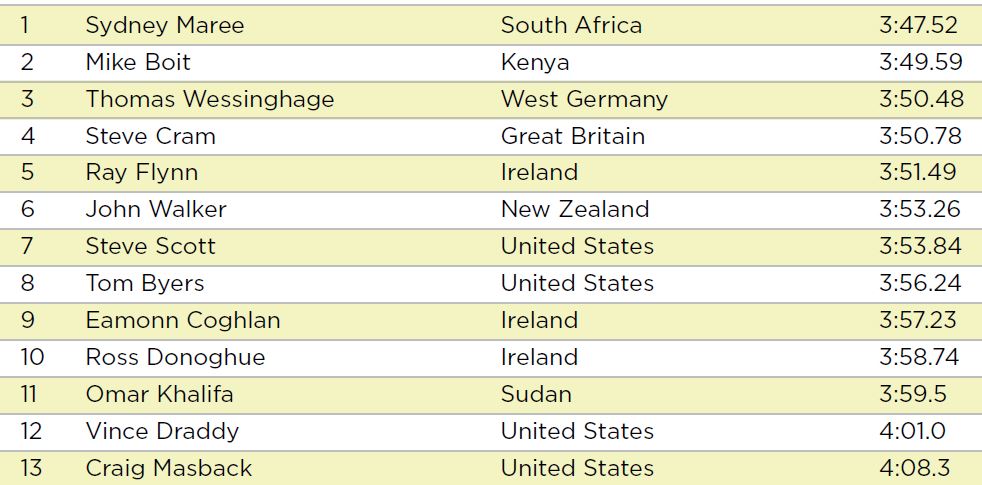 September 22, 1990
At the 10th edition, despite rainy conditions, U.S. Olympian PattiSue Plumer moved from fifth to first with a ferocious kick to set the still standing Fifth Avenue Mile women's record of 4:16.68. Plumer also won a Mercedes Benz for her stellar performance, while Peter Elliott of Great Britain became the event's first three-time champion with his 3:47.83 Mercedes winning victory and a record 17 men went sub-4 in the same race.
September 26, 2010
At the 30th Continental Airlines Fifth Avenue Mile, a record-tying 17 men broke 4 minutes – the most ever on the track or the roads (also 1990 event) – led by Amine Laalou of Morocco who won the flagship road Mile in 3:52.83.
The 34th edition of the famed Fifth Avenue Mile will be held on Saturday, September 13, and many of the world's top Milers including defending champion Jenny Simpson will end their 2014 racing season in the Big Apple.