The Return of the Kings: Coe, Ovett and Cram at Bislett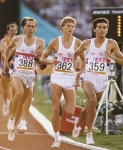 June 10, 2013
By IAAF Diamond League
The "British kings of middle distance" will collectively return to Oslo for the first time in nearly a quarter of a century when they gather in Oslo to celebrate the Exxon Mobil Bislett Games on Thursday, June 13. In the late 70s and early 80s Seb Coe, Steve Ovett and Steve Cram were the most recognizable athletes in the world and the most dominant.
The night of August 1 in 1980, was to be a very important night in Bislett history and for British athletics as well. Amidst global media coverage Seb Coe and Steve Ovett both broke world records prior to the Moscow Olympic Games during that spectacular period in time.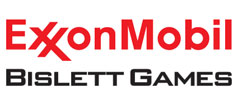 Sebastian Coe broke the 1000m world record in what was his third world record at the famous stadium in a little over a year. Moments later, that same evening in the Dream Mile, Steve Ovett nipped two tenths of a second off Coe's world record that he had established in Oslo the previous year. Also in that race was a 16-year-old youngster from the north of England – Steve Cram – who would later go on to create his own moment in the history of Bislett stadium.
Continue reading at: diamondleague.com