The school where all the children run a Mile a day to aid their concentration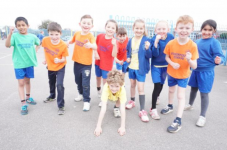 March 26, 2016
"We have been really overwhelmed by the response from parents and it gives the children a bit of a brain break from lessons and we find they come back more ready to focus on lessons."
By Caitlyn Marsh, Daily Echo
Every pupil at a school in Southbourne runs one Mile every day to help them be active outdoors and concentrate in class.
Stourfield Junior School, on the corner of Stourvale Road and Cranleigh Road, have introduced the 15-minute challenge to the school program for all 550 children aged seven to 11, says head teacher Laura Rawson.
She said that it does not matter if the child runs or walks the Mile, just as long as they take part. She believes that Stourfield is one of just a handful of schools in the UK that have introduced the idea.
Continue reading at: www.bournemouthecho.co.uk