The State of the Mile in 2014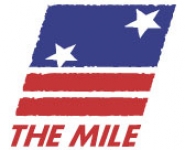 March 22, 2014
U.S. prize money for Mile events increased by 63% in 2013; every American boy and girl should have the opportunity to race the Mile at high school meets not just the best high school Milers.
By Scott Bush, RunnerSpace.com
The Mile is the most notable, storied track & field event in the United States. To break 4 minutes put you in an elite category. Mention you ran track & field to a casual sports fan and they'll ask what your fastest Mile time is.
Our latest TF365 interview is with Ryan Lamppa, founder of Bring Back the Mile, an mission driven organization around the promotion of the Mile. If you follow road racing and track & field, you know the Mile is making a comeback, as numerous events are being created every year around the Mile distance and 1500m and 1600m events are switching over to the Mile. Read along as we chat with Ryan about the growth of the event, how BBTM looks as we start a new outdoor track & field season and much more.
Scott Bush (SB): The Mile has seemingly grown quite a bit, at least in national discussion, since you started Bring Back the Mile. Is this a fair observation?
Ryan Lamppa (RL): Yes, no question that the Mile has a higher profile and interest and there are more Miles contested than two years ago, and we will take some credit for the Mile "buzz". In addition, U.S. prize money for Mile events increased by 63% from $138,750 in 2012 to $226,490 in 2013 so athletes earned more Mile money this year than the previous year.
SB: Looking back on your initial BBTM goals, are you achieving the success you were hoping for at this point?
RL: In short, yes. To-date, we have established a good beachhead via our website, Mile wire, social media and BBTM Tour, and we have received a terrific response to our campaign from the media, athletes, events, fans of the Mile and others. (Editor's note: BBTM recently signed HOKA ONE ONE as a major sponsor.)
And our work on returning the Mile to State track meets across the country will take time and we look forward to the first state to join Massachusetts to again run the Mile at the high school level beyond select invitational meets such as Arcadia and the adidas Dream Mile. Every American boy and girl should have the opportunity to race the Mile at high school meets not just the best high school Milers.
SB: Even internationally it seems as though the Mile is taking on more importance. Why do you think this is?
RL: Well, the Mile is an official world record distance, has a storied history and contested at select meets such as the Bislett Games so it isn't going away anytime soon, and our campaign has also been recognized and applauded outside the U.S.
SB: The 1500 meters is run at all international championship competitions. Does the Mile have a purpose in international events or is it more for prep / open / road events?
RL: Unless there is cannot-be-stopped tipping point, we don't see the Mile replacing the 1500 at global championships (though that would be wonderful), but we do want and support Mile qualifying standards equivalent to the 1500 standards for the Olympics and the outdoor World Championships, and the IAAF did accept Mile times for the 2012 and 2014 World Indoor Championships 1500 meters qualifying, so for the aforementioned championships, Mile qualifying is possible too.
SB: Where is the Mile going in 2014?
RL: We see more exposure, more new Miles (already announced City of London Mile, Encinitas Mile and Micro Brew Mile) and more excitement around the Mile, particularly with historic milestones next year: 60th anniversaries of the first sub-4 minute Mile by Roger Bannister and The Mile of Century (Bannister and John Landy) and 50th anniversary of the first sub-4 minute Mile by a high school boy (Jim Ryun). In short, we look forward to Year 3 or Lap 3 for BBTM with great anticipation.
SB: Do you have any stats for the growth of the Mile over the past two years?
RL: In 2012, there were nine inaugural competitive road Miles in this country, and in 2013, there were 24 debut competitive Miles (four track) as well as nine outside the U.S. (Canada, Great Britain, Ireland and South Africa) including the return of the scorching fast downhill Queen Street Golden Mile in New Zealand after a 30-year hiatus.
The Mile is a special event, and no other track & field or running event has had a Roger Bannister moment that still resonates nearly 60 years later - not only in the sport, but moreover, beyond the sport. Also consider that a good share of the excitement around Mary Cain this year revolved around her Mile exploits and records, and notably, after the Millrose Games NYRR Wanamaker Mile and her USA Indoor Mile title, she trended on Twitter (one of the few track & field athletes to do so this year).
As we say regarding the Mile: elevate, celebrate!