What's the point if it's not a good old-fashioned American Mile?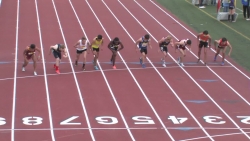 January 12, 2016
There should be no debate about the need for the American high school system to get it right once and for all.
Dan Engler, Verde Independent
We Americans may buy our gas by the gallon and push our cars to the limits of Miles per hour, but the human standard for distance vs. time is measured in meters.
Forty years ago, American track & field began the conversion from contesting races in yards and Miles to meters and kilometers. The rationale was to create a universal standard for the sport. If you can't beat 'em, then you might as well join the metric world.
All these years later, a lot of folks think it was a bad idea.
That's especially true of an organization called "Bring Back the Mile," which has succeeded in convincing college coaches in America to petition the NCAA to replace the 1500 meter run in its national championship with the good old-fashioned Mile.
Continue reading at: verdenews.com