Team New Balance Boston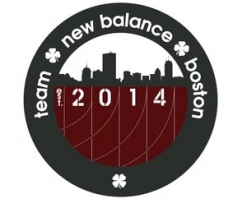 Founded in 2014, Team New Balance Boston is a world class international track club based out of the New Balance World Headquarters at Boston Landing. The elite athletes' primary goal in the club is to represent New Balance in world class competitions including the Olympics, World Championships and National Championships. They aspire not only to compete in these world class competitions, but to make finals and win championship medals. The team is comprised of fairly recent college graduates who are on a steady improvement trajectory and have not yet peaked. They are highly team-oriented and maintain a structured training environment.
Even beyond their track performances, team members are faithful brand ambassadors. They proudly wear NB shoes and apparel and are responsible leaders in the running world. The team also embodies New Balance company values by volunteering in the Boston area and inspiring the city's youth to embrace a healthy lifestyle.
Mark Coogan, a 1996 Olympic marathoner and sub-4 Miler, is the head coach.