Bring Back the Mile Launches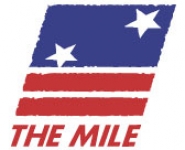 January 19, 2012
Promotional campaign to elevate & celebrate the storied, iconic distance
► BBTM Store 11th Anniversary Bash Sale HERE.
The Mile holds a special place in Track & Field and beyond. NO running distance, or field event for that matter, has the history, the appeal, the "magic" of the Mile. The first sub-4 minute Mile by Great Britain's Roger Bannister in 1954 is regarded as the greatest individual athletic achievement of the 20th century, and no other event has produced an equivalent of the sub-4 minute Mile standard in the sport, in the media and in the public's mind.
Unfortunately, the Mile has lost some of its luster over the past decade, especially at the High School level where the 1600 meters is run, 9 meters short of a Mile. Today, we introduce the Bring Back the Mile campaign.
Our Bring Back the Mile mission is simple: To return the Mile to prominence on the American & worldwide sports and cultural landscape by elevating and celebrating the Mile to create a national movement. Together let's Bring Back the Mile!
Thank you, and welcome!
Meet the renowned BBTM Support Team
Also check out & enjoy the best Mile moments since our 2012 launch HERE. #TheBBTMeffect