International Field Set for PUMA Mile at Mt. SAC Relays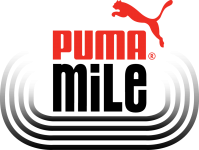 April 19, 2012
An international field will vie for $10,000 in prize money
By Bring Back the Mile
A top international field of men and women will toe the line for the PUMA Mile at the Mt. SAC Relays for a chance to take home a slice of the $10,000 prize purse. On the women's side, Americans Maggie Infeld (NYAC) and Lauren Bonds (adidas Raleigh) with Mile personal bests of 4:33.95 and 4:34.65 have tough competition in Canada's Hilary Stellingwerf (Speed River) who boasts a 4:28.62 Mile PR, the field's fastest, and Serbian Marina Muncan (New Balance) with a 4:31.84 Mile PR.
For the men, Americans Garrett Heath (Saucony) and Kyle Miller (New Balance) with 3:55.24 and 3:55.38 Mile PRs will have their hands full with Briton Andy Baddeley (New Balance) who holds a smoking 3:49.38 Mile personal record.
PUMA is putting up $5000 in prize money per gender to the first three finishers who cross the line under four minutes for the men and 4:30 for the women. First place walks away with $2500. Second place will receive $1500 and third place will pocket a cool $1000.
If only two finishers break the "magic" money standard then the remaining money will be split between them. If only one finisher runs under the standard then he or she will receive the entire pot for that race ($5000). If no one dips under the time standard then the prize money will not be awarded.

Mt. SAC Relays PUMA Mile - WOMEN
Friday 04/20/12 - 7:12PM
World Record: 4:12.56 Svetlana Masterkova, Russia, 1996
U.S. Record: 4:16.71 Mary Slaney, Athletics West, 1985
Meet Record: 4:40.8 Francie Larrieu, Pacific Coast Club, 1974
| | | | |
| --- | --- | --- | --- |
| 1 | Jackie Areson | Charisma Sports | 4:12.55 (1500m) |
| 2 | Marina Muncan | New Balance | 4:31.84 |
| 3 | Orla Drumm | Unattached | 4:14.08 (1500m) |
| 4 | Bridey Delaney | NSWIS Sydney | 4:10.32 (1500m) |
| 5 | Alice Schmidt | Nike | 4:08.09 (1500m) |
| 6 | Delilah DiCrescenzo | PUMA | 4:39.35 |
| 7 | Hilary Stellingwerff | Speed River | 4:28.62 |
| 8 | Maggie Infeld | NYAC | 4:33.95 |
| 9 | Julia Howard Kawamoto | Unattached | 4:10.61 (1500m) |
| 10 | Lauren Bonds | adidas Raleigh | 4:34.65 |
| 11 | Heidi Dahl | New Balance | 4:36.35 |
| 12 | Lennie Waite | TeamROGUE Elite | 4:38.60 |

Mt. SAC Relays PUMA Mile - MEN
Friday 04/20/12 - 7:18PM
World Record: 3:43.13 Hicham El Guerrouj, Morocco, 1999
U.S. Record: 3:46.91 Alan Webb, Nike, 2007
Meet Record: 3:54.97 Bernard Lagat, Kenya, 2000
| | | | |
| --- | --- | --- | --- |
| 1 | Jake Robertson | New Zealand | 3:54.73 (1500m) |
| 2 | Zane Robertson | New Zealand | 3:50.60 (1500m) |
| 3 | Craig Miller | Melbourne TC | 3:56.90 |
| 4 | Jamal Aarrass | Unattached | 3:37.49 (1500m) |
| 5 | Garrett Heath | Saucony | 3:55.24 |
| 6 | Brenton Rowe | Unattached | 3:59.93 |
| 7 | John Bolas | Melbourne TC | 3:59.40 |
| 8 | Taylor Milne | Canada | 3:56.54 |
| 9 | Geoff Martinson | Prince George | 3:37.56 (1500m) |
| 10 | Kyle Miller | Nike | 3:55.38 |
| 11 | Sam Horn | Falcon Distance | 4:02.00 |
| 12 | Andy Baddeley | New Balance | 3:49.38 |
| 13 | Christian Hesch | Unattached | 3:58.68 |