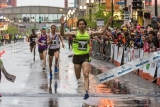 May 10, 2016
I very much relish time reading the news on my computer while sipping the morning brew to get the day started. It's probably my favorite part of the day.
From Twin Cities In Motion
Garrett Heath's Day - Friday, April 29th
7:00am – Time to wake up. When I first get up, I typically guzzle a...
Read More
comments