Aptos native Nikki Hiltz wins B.A.A. Mile race
April 18, 2019
"I think the crowd brought me home and it was a super close finish."
By Juan Reyes, Register-Pajaronian
Nikki Hiltz made her first-ever trip to Boston to compete at the Boston Athletic Association Invitational Mile last Saturday and did what she's been doing throughout her prestigious running career.
The Aptos native walked away as this year's winner finishing in 4 minutes, 40.1 seconds in the women's Mile.
It was the same exact time as runner-up and The Mission Athletics Club teammate Emily Lipari, but Hiltz was announced the winner after a five-minute wait.
"It was a dive at the line," Hiltz said.
Shannon Osika (4:40.7) took third, Heather Kampf was fourth (4:40.8) and Helen Schlactenhaufen (4:45.6) placed fifth to round off the top 5.
Hiltz earned $3000 for her first place finish.
The former California state champion said she went from fourth to first place in a quick burst, making up about 50 meters in a flash, and moving ahead of Lipari and Osika, a 2018 runner-up, on the final stretch on Boylston Street.
"I know (Lipari) is such a good kicker and I knew I had to run completely through the line if I wanted a shot to beat her," said Hiltz about training partner Lipari. "It's kind of crazy, I looked up to her my whole running career and to be competing against her until the very end was an awesome experience."
Continue reading at: register-pajaronian.com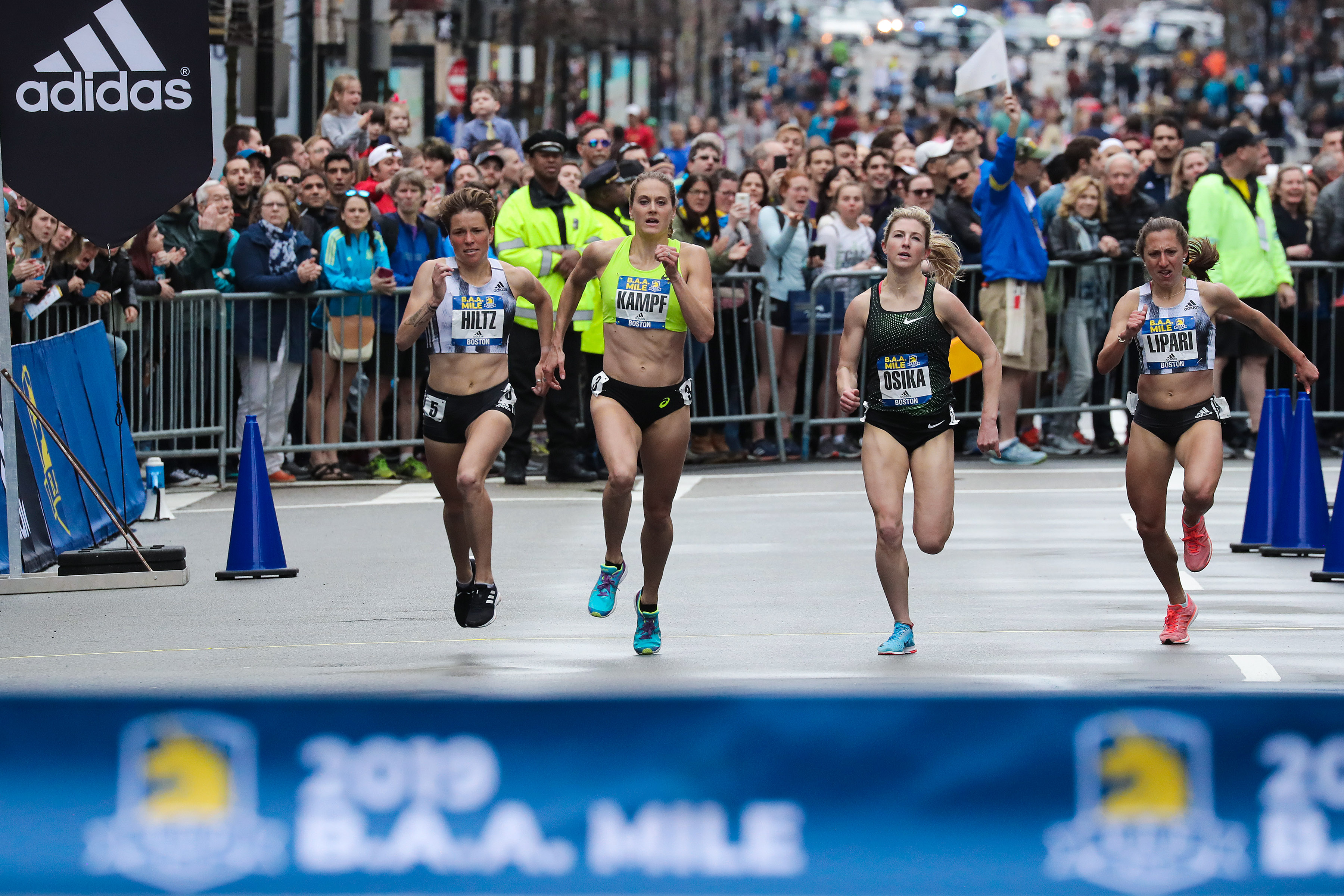 CREDIT: PhotoRun.net