Camel City Elite Adds Top HS Athletes to Open Fields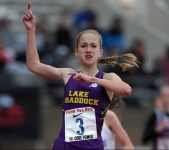 December 22, 2015
Anna Cockrell, Drew Hunter and Kate Murphy to battle pros and collegians at January 30, 2016 indoor meet
WINSTON-SALEM, N.C. – JDL Fast Track has added some of the top high school track & field athletes in the country to compete against the pros and collegians at Camel City Elite on Saturday, January 30, 2016.
At the 2015 edition of the event, high schooler Ryen Frazier competed in the Mellow Mile presented by Mellow Mushroom, beating all of the collegians in the field. That experience got facility director Craig Longhurst thinking about the future of the event. "This is another way to market this event as a unique experience for the young, up and coming athletes. To give them that experience to compete against some of the top athletes in the world is something that can set them up for future success."
The first athlete to be announced is Anna Cockrell of Providence Day in Charlotte, NC. Cockrell will be competing in her second Camel City Elite, having competed in the 2015 edition in the 60m Hurdles, where she made it through the rounds to compete in the finals and finished 7th in a time of 8.44. Cockrell went on to finish second at the New Balance Indoor Nationals in the same event. Cockrell also won Gold at the Pan Am Junior Championships in the 400m Hurdles. Cockrell owns JDL Fast Track high school facility records in the 55m Hurdles (7.70) and 60m Hurdles (8.29) and has just missed the 300m record by 0.02. Cockrell will join the Trojans of the University of Southern California in the fall of 2016.
Cockrell expressed her enthusiasm at competing in Camel City Elite. "I'm incredibly excited about the opportunity to compete at Camel City again! This year with Brianna Rollins and other high caliber athletes coming, I know it'll be a tough race but a lot of fun."
The next athlete to be announced is Drew Hunter of Loudoun Valley High School in Virginia. Hunter convincingly won the 2015 Foot Locker national title in cross country. Hunter will be competing in the Camel City 3K presented by Salem Sports against Bernard Lagat and Garrett Heath among others. Hunter owns the JDL Fast Track high school facility record for the 3200m with an 8:59 effort in February 2015 when he won that event by nearly 30 seconds! Hunter also owns an impressive 4:02 mile PR. Hunter will be attending the storied distance program at the University of Oregon in 2016.
Marc and Joan Hunter, Drew's parents, were thankful for this opportunity for their son. "We consider this a blessing just to have Drew in this position to run against the type of high quality athletes at Camel City Elite. We understand that not every high school kid is afforded this great opportunity and we want to thank JDL Fast Track for the invitation."
The final high school participant to be added is Kate Murphy, a junior at Lake Braddock in Burke, VA. Murphy (photo, above) is the only of the three who has not previously competed at JDL Fast Track. Murphy, who is racing the Camel City Elite Mile presented by Champion, was the 2015 USATF Junior 1500m champion and represented the United States at the Pan Am Juniors where she also won the gold medal. Murphy won the USATF meet with a time of 4:16 for 1500 meters.
Murphy's coach, Mike Mangan, weighed in on the development opportunity for Kate. "This is an exciting step for Kate in her development. She is looking forward to racing at an all new level and seeing where she stacks up. The JDL track is fast and the competition is faster so this should be a great opportunity to see where Kate is at just about a month before the indoor national high school championships."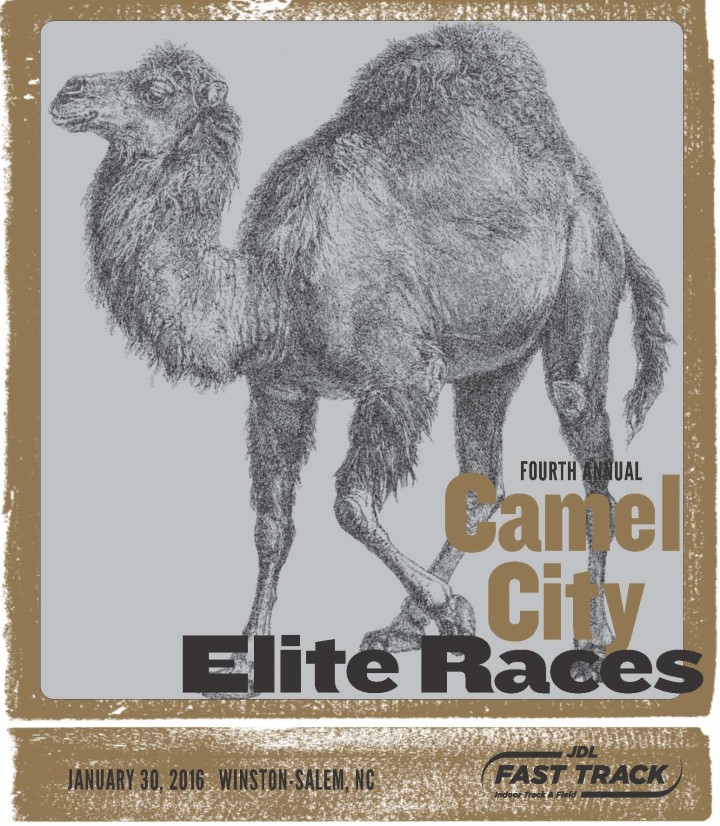 The Camel City Elite Mile is part of the Bring Back the Mile national campaign to elevate and celebrate the storied distance.
Longhurst indicated that this could be a banner year for high school athletes competing at Camel City. "We are very lucky to have three of the best high school track and field athletes in the country in such close proximity to our facility. There were two additional competitors whom we invited, but they elected not to compete this year. I don't know when we have had such a wealth of talent at this level, so we thought we better take advantage of it, as it may not happen again for years to come."
Camel City Elite will be held at JDL Fast Track (2505 Empire Drive) on Saturday, January 30 at 2:00pm. Tickets will be on sale at the door at a cost of $10 for adults and $8 for students 12 & older. Kids under 12 are free. The event will also be streamed live online at www.jdlfasttrack.com as part of the RunnerSpace +Plus subscription package which starts at $12 a month.
There are also crowd funding options for spectators who wish to get exclusive infield passes to the event or to attend the post-race party and have dinner with the elite athletes in attendance. More information on the crowd fund or corporate sponsorships can be found at www.jdlfasttrack.com, or by contacting Craig Longhurst directly via email at craig@jdlcastlecorp.com.
ABOUT JDL FAST TRACK
JDL Fast Track is a privately owned facility that is quickly becoming one of the premier indoor track & field venues in the southeast. Opened in 2012, the facility houses a 200-meter oval track with a Mondotrack FTX surface—the same surface used at the 2012 Olympic Games in London. With a seating capacity of 1,700, ten HD televisions showing real-time event results, and five high definition projector screens for video playback, JDL Fast Track offers fans a unique track & field experience.
To-date, JDL Fast Track has hosted three national championships: 2014 NCAA Division II, 2015 NCAA Division III and 2015 USATF Masters Indoor. In March, JDL Fast Track will serve as the host for the NJCAA Indoor Track & Field Championships.