London 2012 - Should Bannister light Olympic flame?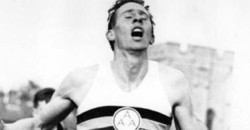 June 01, 2012
Five-times Olympic gold medallist Steve Redgrave remains the bookies' hot favourite to light the Olympic flame in the stadium at the London 2012 opening ceremony, but Sir Roger Bannister is closing on him.
By Eurosport
Redgrave is a 1-3 favourite to be afforded the honour, but legendary athlete Bannister, the first man to run a four-minute Mile, is closing in as second favourite at 4-1 after originally being considered a rank outsider.
When we polled Eurosport-Yahoo! readers last year, Bannister - who broke the famous Mile mark in May 1954 - was one of the names repeatedly suggested, and his falling odds reflect that people would love to see the 83-year-old neurologist honoured.
Continue reading at Eurosport.com