Mile Moment of the Month: Rare World Record Set in October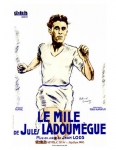 October 03, 2014
HOKA ONE ONE presents the Mile Moment of the Month
By Bring Back the Mile
October is a slow month for the Mile as the year's racing season is virtually all done by the end of summer, and thus, over the past 125-plus years, only a few U.S. and world records have been set this month, and only one Mile world record has been set in October by either gender.
On October 4, 1931, in Paris at Stade Jean Bouin, Jules Ladoumègue of France, who won the 1500 meter silver medal at the 1928 Amsterdam Olympics, made history by clocking 4:09.2, the first sub-4:10, to break the Flying Finn Paavo Nurmi's 8-year-old Mile world record by 1.2 seconds.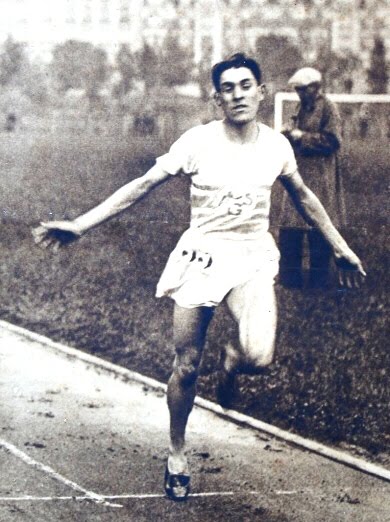 Known as a high-strung, nervous athlete, Ladoumègue (left) could not eat on race day, and for this attempt, the 24-year-old, who was keen to hold the Mile world record, had rested for a week to save his energy. The Frenchman once commented that getting to the start line was "like feeling a blade go through my flesh".
On that windless fall day in the City of Lights, Ladoumègue was so anxious that he false started. Once the staged race went off on the 450 meter track, the pacers – six countrymen – pulled him to 440 yard splits of 60.8, 2:04.2 and 3:08.0. At the bell alone, he was 1.3 seconds behind Nurmi's WR pace, but he closed faster than the Finnish legend to break the beam in 4:09.2 to enter Mile immortality as the first Frenchman to hold the coveted world record. And the Parisian crowd went wild with delight: Vive Ladoumègue!
In 1955, Ladoumègue, who was a national hero, released his autobiography Dans ma foulée (In my stride).
Video portrait of Jules Ladoumègue, former Mile world record holder and idol of French athletics, at age 56 through his daily activities.