Mile run revival set for South Africa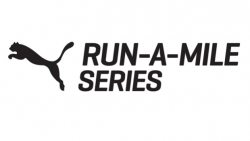 September 30, 2014
"The moment Roger Banister ran that revered sub-4 minute Mile he created an event which is iconic, classic and timeless," said Born 2 Run Director Trad Cruickshank.
By The Associated Press
Reigniting a love for athletics in South Africa and remembering a golden era gone by, Puma and Born 2 Run Athletics Club have announced the Puma Run-a-Mile series which will see traditional, fast paced Mile-long races taking place in each of the Born 2 Run club regions.
"Puma South Africa has long wanted to rekindle the spirit of the Mile event in South Africa," says Puma's Marketing Director Brett Bellinger. "Our partner in running, Born 2 Run, approached us with the idea and we decided to strike. The iron is hot, and what better time for this series after our Forever Faster brand repositioning. Now we can bring our new mantra to life for all of the PUMA fans out there."
Bringing back the Mile, athletes will be able to compete in these exciting races in East London, Johannesburg, Cape Town and Durban. Taking place from October to January 2015, each series caters for runners of all levels; ranging from a fast and furious sprint with friends or a 4x400m co-worker dash to a photo finish challenge amongst serious competitors.
Continue reading at: sport.iafrica.com