Teen phenom Haylom wins Dream Mile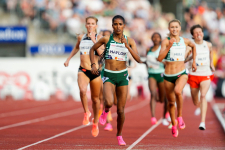 June 15, 2023
Ethiopian 17-year-old also sets World Junior and meet records; McGee, Hiltz #3 and #4 U.S. all-time outdoors
OSLO – On a near perfect Thursday evening, the women's Bislett Games Dream Mile was indeed a dream, producing one of the deepest, fastest races of all-time. Ethiopian teen Birke Haylom, 17, impressively won the race in 4:17.13, setting a World Junior record (previous record, 4:17.57, Zola Budd (GBR), 1985) and meet record (previous record, 4:17.25, Sonia O'Sullivan (IRL), 1994) as well as also running the fastest women's Mile in June.
Runner-up Cory McGee in 4:18.11 became #4 U.S. woman all-time (#3 outdoors), Jessica Hull set an Aussie record (4:18.24) and Nikki Hiltz's fourth place 4:18.38 = #5 U.S. woman all-time (#4 outdoors).
Overall, 6 women went sub-4:20, and all 14 finishers ran either a personal record or seasonal best!
Top 10 all-time Mile lists HERE.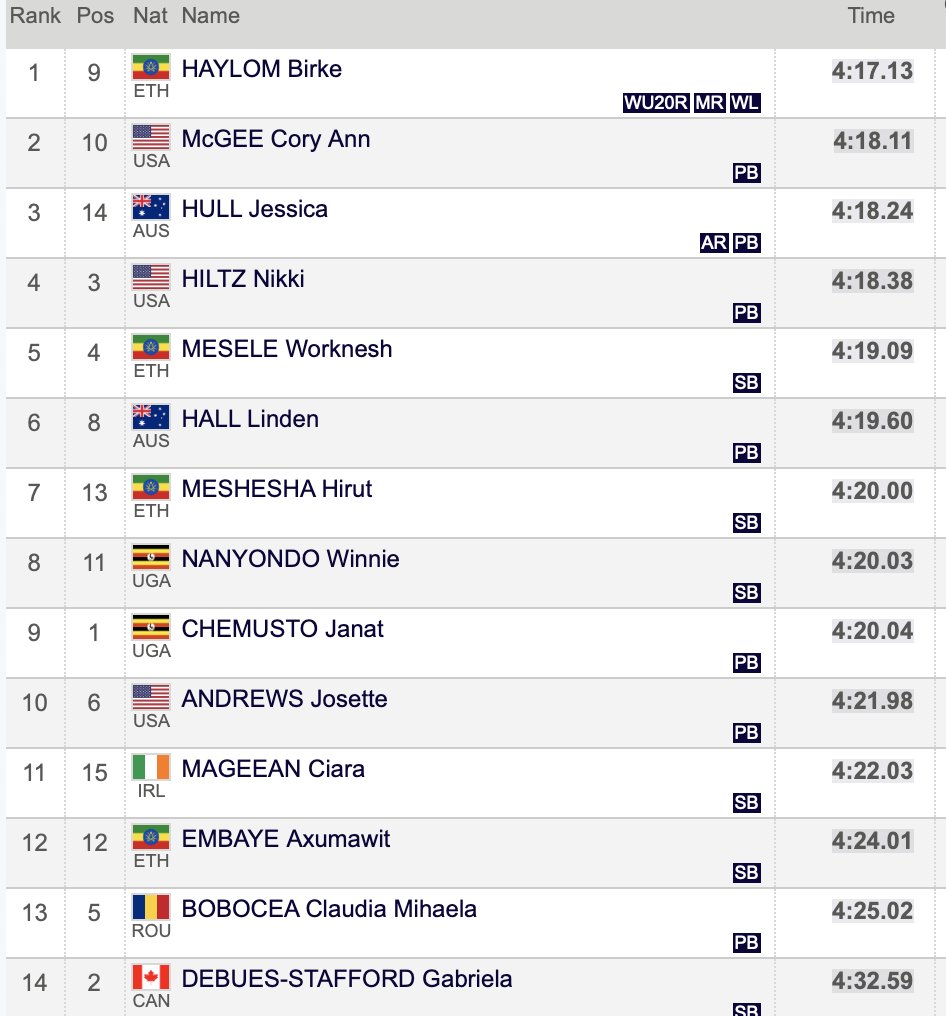 Full race video below.