THOUGHTS ON THE RUN: It's only a Mile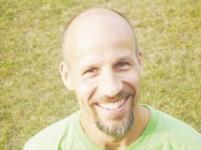 May 10, 2015
A Mile is something almost everyone can accomplish. As a part of the Healthy Kids Running Series, parents and friends are asked to run a Mile race.
By Andrew Shearer, Middletown Transcript
"I'm not sure how far it is from here, but if you go back to that intersection, it's about a Mile." That could possibly be the dumbest "ask for directions" answer ever. But oddly enough, almost everyone understands what "about a Mile" means. It's a Mile!
One Mile = 5280 feet = 1609 meters = eight furlongs. Runners all over the world know what a Mile is. We're not talking about that high school 1600 meter thing, or the European metric Mile of 1500 meters. Nope. We're talking about that 238,900 Miles to the moon, or the 24,901 Miles around the earth, or even 10 more Miles to grandma's house. MILE. It's a Mile, and most non-runners know what it is, too.
I was recently asked if I'd ever run a marathon. When I answered affirmatively, they seemed in awe of my ability to run 25 Miles. Most runners know that a full marathon is 26 Miles, 385 yards. But the response came to me in a rather rounded Miles total. No, I did not correct the person, not wanting to add another 1.2 Miles to their "awed-ness."
Continue reading at: www.middletowntranscript.com