Top field expected for the ServiceNow West Chester Mile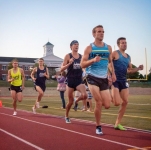 July 18, 2016
Bolas, Schneider to defend titles; third stop on Bring Back the Mile Grand Prix Tour 2016 features $15,000 prize purse
From ServiceNow West Chester Mile
As someone who gets to see all of the work & effort put in by everyone at our store to get our events together, there's been something about the upcoming ServiceNow West Chester Mile on Thursday, August 11 that just feels different.
If we're talking differences, there's no denying that the Elite fields this year are some of the deepest we've ever put together for a meet at Henderson High School. This year's athletes all have their own unique story, steeped in triumph, challenges and excitement. Each person has had different path to this race, with memories and accolades that continue to propel them on their journey towards their true potential as a middle distance runner.
One doesn't have to look much further than last year's winners, Jack Bolas of NJ*NY TC and Rachel Schneider of Under Armour. Both runners competed at this year's U.S. Olympic Trials in the 1500m, taking on the metric Mile equivalent alongside many of our other Elite athletes. It was Bolas's third time at the big dance, entering our Mile as two-time defending champion of the Bring Back the Mile Grand Prix Tour. The tradition he carries over as a Wisconsin Badger who has gone sub-4 minutes in the Mile (and the first to do so in Alaska) is rivaled by Schneider's Georgetown background, as the former Hoya began to make her mark in the 1500m last year as a fourth place finisher at USA Outdoor Championships. Schneider comes off a season's best mark for the metric Mile, showcasing some great fitness last week in Heusden, Belgium.
You can find many of our elite athletes across the Atlantic chasing fast times before the Mile on August 11th, including the great contingent of runners headed over from the New Jersey*New York Track Club. With returners Ford Palmer and Ashley Higginson leading the charge, the contingent of athletes coming out of the NJ-based group will compete under the guidance of legendary coach Frank Gagliano. Palmer, the men's runner-up in last year's race, has found his footing in the U.S. distance running scene after an athletic career that saw him transition from football player to sub-4 minute Miler and Olympic Trials performer. Higginson, last year's 3rd place finisher, represented the U.S. at the 2013 World Championships as one of the nation's top 3000m steeplechasers, continuing to chase personal bests on the track after winning 7 Ivy League titles at Princeton.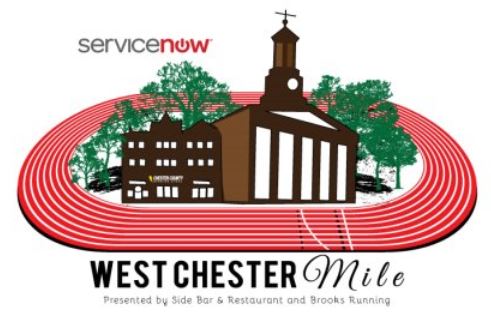 The group has provided many great runners to our events in year's past, adding some strong depth to our Mile as we look forward to two the fastest fields ever assembled in Pennsylvania. NJ*NY TC's own Kyle Merber is no stranger to fast races on PA soil, as he lead 14 men under the sub-4 equivalent mark in the 1500m at the Swarthmore Last Chance Meet in 2012, setting the American Collegiate record at the time running for Columbia University. Merber looks to be rounding into form after progressing through the tumultuous rounds of this year's Olympic Trials, finishing 9th in the final alongside fellow West Chester Miler's and rising stars Johnny Gregorek (6th) and Colby Alexander (7th), with all three teammates running 3:37 and looking strong this past weekend in a 1500m race in Padua, Italy.
We also have a few other NJ*NY TC members jumping from their traditional distances, including Temple alum and two-time Olympic Trials Steeplechase qualifier Travis Mahoney (6th in our race last year), three-time USA Champs 800m qualifier Brian Gagnon, and the Big Ten Network's very own track analyst Reed Connor, who won both the 5000m (2011) and 10,000m (2014) for the Wisconsin Badgers before moving to the group. Gagliano's team is represented well on the women's side also, including two-time steeplechase Trials qualifier Nicol Traynor, former Princeton All-American Greta Feldman, 2008 Beijing Olympic 1500m runner Erin Donahue, and Villanova's eight-time Big East Champ Steph Schappert.
These athletes make up just a portion of our East Coast representation for this year's race, as the Boston Athletic Association and Atlanta Track Club will also be represented. The BAA sends a strong contingent to West Chester, headlined by Schappert's fellow Villanova Wildcat alum and 2014 NCAA Indoor Mile champ Emily Lipari (4th in our race last year), former University of Oregon All-American Daniel Winn, and 2008 Olympian and former 3000m Steeplechase U.S. record holder Anna Willard. The Atlanta Track Club will have one member in each elite race, with Olympic Trials 5000m qualifier Kirubel Erassa and 17-time NCAA Division III national champion Christy Cazzola.
Before delving into the remainder of our regional competitors, it's worth noting that we have few strong runners traveling from across the country to take a crack at our Mile as well. On the women's side, NorCal Distance's Lauren Wallace will step up from her traditional 800m distance in search of a new Mile PR to add to her half-mile pedigree after bursting on the scene in 2013 for UC Davis before signing with Oiselle. Joining her is Lauren Johnson, a World Championships qualifier in Beijing last year in the 1500m and three-time NAIA All-American out. For the men, Mac Fleet of the Oregon Track Club brings some strong credentials to the table, winning the 2013 and 2014 NCAA 1500m title while running at Oregon. His predecessor to the 2015 NCAA title, Chad Noelle of Furman Elite, will also be joining our men's field as they look to put the most men under 4 minutes in a Mile run in Pennsylvania.
A few other men joining the chase include Sam Penzenstadler of DC Track Club, 3rd place finisher in the 2014 NCAA Outdoor 1500m, Oklahoma's Frezer Legesse of Under Armour, semi-finalist in this year's 1500m Trials, and Brandon Hudgins of the Vasculitis Foundation, who overcame a rare autoimmune disease to break 4:00 in the Mile last August. La Salle alum and Garden State Track Club's Alfredo Santana will also be taking a shot at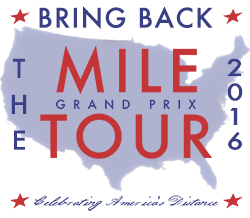 this year's Mile after finishing 5th in last year's race.
All of these fantastic runners will bring their journey in the post-collegiate running scene to West Chester on August 11th in hopes of creating some magic on the track for themselves and heading home with a piece of the $15,000 in prize money and some BBTM GP Tour 2016 points. The vibrant running community of Chester County and the Greater Philadelphia Area could not be luckier to have so many high-caliber runners in our backyard to celebrate America's distance, and we welcome anyone & everyone to come out and enjoy a night of track and good times. Whether you run the Citizen's Mile beforehand or simply come to spectate, it's surely a night that you won't want to miss!
To see the complete elite field click HERE and updated field and live streaming news HERE.