U.S. Teen Cain Qualifies for Worlds 1500m Final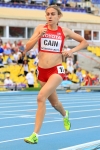 August 13, 2013
"When I grow up I want to be Mary Cain." - Nick Symmonds, newly minted 800m silver medalist; women's 1500m final, Thursday, August 15
By Karen Rosen, Special for USA TODAY
MOSCOW –The future of U.S. middle-distance running is 17-years-old, uses words like "gosh" and "geez" and yet is so race savvy a five-time U.S. champion once tweeted, "When I grow up I want to be Mary Cain."
That was 29-year-old Nick Symmonds, who won the silver medal Tuesday in the 800 meters at the IAAF World Championships.
"I think she's the most promising talent that we've ever seen," Symmonds told USA TODAY Sports.
His race came 25 minutes after Cain (above right, PhotoRun) used a finishing burst to place fourth in her 1500 meter semifinal and become the youngest finalist ever in the event. The final is Thursday night.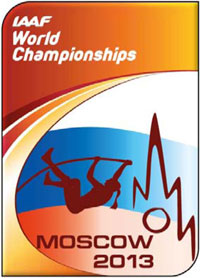 "I can't wait to watch that," Symmonds said. "She's so talented and races with wisdom and experience well beyond her years."
Among the more seasoned members of Team USA, LaShawn Merritt, the 2008 Olympic gold medalist and 2009 world champion, and Tony McQuay went 1-2 in the men's 400 meters, with Merritt clocking a personal best 43.74 seconds. Their performance made up for the U.S. shutout in the 2012 London Olympics final.
Olympic champion Jenn Suhr placed second in the women's pole vault behind home crowd favorite Yelena Isinbayeva to win her first World Championships medal. And Symmonds' silver was the first for the U.S. in the men's 800 in 16 years.
Cain's time of 4 minutes, 5.21 seconds was her second-fastest by about a second, "which is pretty crazy as you can imagine for me," she said.
Cain said her race came down to a dip at the finish line. "You know when I was younger," she said, "like, I'm still in high school now, but when I was running in high school competitions, a few times I got beaten by a dip. So I try to master that skill and I guess it worked out."
Continue reading at: www.usatoday.com