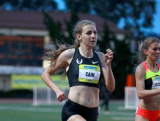 May 28, 2015
A freshman year of college is a time of change and transformation in many ways. My educated guess is that Cain is in the midst of the process, and it has impacted her running.
By Ken Goe, The Oregonian
For three days last week, photographer Tom Boyd and I shadowed the Nike Oregon Project...
Read More
comments