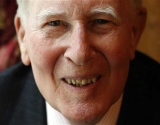 August 07, 2012
Of all the knighted British sporting legends, Bannister is still the most revered and remembered.
By Mike Wise, The Washington Post
LONDON — The attendant from the British Olympic Committee had brought a wheelchair along for the hunching 83-year-old man. But he refused, determined to walk the...
Read More
comments