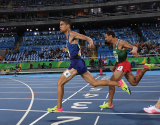 March 11, 2021
"Be ready for a fast race. Be ready for guys to be obviously fast, that can close really well but obviously be strong enough to run a National Record or a season best or PR by the third round."
By Sieg Lindstrom, Track & Field News
While the young collegiate bucks have torn it up indoors this...
Read More
comments